Panglao Island Nature Resort: Food and Service
Packages at Panglao Island Nature Resort come with buffet breakfasts and dinners, particularly if resort occupancy is high. We arrived in Bohol on a Saturday morning and since we were in no mood to go around before we could fix our stuff, we decided to have lunch at the resort as well.

[an error occurred while processing this directive]

We had lunch at the Gazebo and just as we were about to finish our lunch, it rained so hard! We could not even get out of the place where we were. We asked the staff if it had been raining the past few days and were told that it had not rained in 3 weeks. Looks like we brought the rains. =)

Lunch was alright -- costing about P250 per head. We enjoyed the sinigang with clams (first time for me to try that combination). People have a choice of shrimp, pork, fish, or clams for sinigang (a clear, sour broth with vegetables). The serving size was quite big. The waiter said it was good for 2 people but I think it's more like good for four. The dish had a nice, clean taste and it was not too sour.

The mixed seafood noodles was likewise good. The noodles were just the right texture -- not at all overcooked. The dish had the right amount of wetness, had lots of meat bits and veggies on top, and it had a sweetish taste.

Among the dishes that were not too good were: the calamares -- it tasted like you were just eating breading; the crispy fried chicken was slightly burned and the meat hardly had any taste. I think they did not marinate it enough.

During lunch, we also enjoyed are chocolate and strawberry shakes and our fresh buko juice (still in the shell) and the meat was quite sweet.

Buffet dinners and breakfasts at the resort were perfect! They had enough variety but were not too overwhelming that you had the tendency to overeat. Buffet breakfast was available from 6:30-9:30am while buffet dinner was available from 6:30-9:30pm. Easy to remember, right?

Buffet dinners usually had soup, salad, rice (of course, usually 2 kinds), about 4 viands, and 2 desserts. Of the buffet dinners that we had there, some of the dishes we remember (or that stand out as we enjoyed them a lot) were: the ham and macaroni salad (lots of raisins); steamed shrimps (very fresh!); fish fillet with oyster sauce (fresh, nicely-sized chunks); lemon chicken (sweetish/sour sauce, crispy breading despite the sauce); ube calamay (very thick and gooey but not too sweet); potato and egg salad; ube jam; mango sago; corn soup with shredded chicken; angel hair pasta with red sauce and seafood (very yummy!); chili crab; and beef with broccoli. I was a bit disappointed though with the clam soup with miswa as I did not find any clams. Well, maybe the other people got them ahead of me. =)

Several groups also serenade diners as they eat. A friendlier group was the Music Barkada who sang songs like Pobreng Alindahaw, etc. During our stay in the resort though, it seems the most requested tune was Pinoy Ako (I'm Pinoy), the theme from the Pinoy Big Brother Show. I think no night passed without us hearing that song.

It was the same story for breakfast buffets: enough variety but not too sinful. There were breads with jam and butter (though I wish you did not have to toast the bread yourself anymore); rice; eggs/omelette; congee with toppings; pancakes/french toast; cereal with milk; pork tocino, ham, bacon, beef with onions, chicken/pork adobo; fresh fruits and coffee, tea, hot chocolate or canned juice. Not all of those were available every day by the way. There were a few staple items (e.g. eggs, breads) but the viands and other items were available only on certain days. After our stay in the resort for 3 nights, I gained 2 pounds! I've lost them again since though so life is good.

Staff at the resort were warm and helpful. We did not have any problems the minute we got there. All our needs were attended to. In fact, I do not remember a single instance when I got irritated or irked. That's an achievement -- knowing me. =)

Staff were friendly, without being too chatty. They are quick to anticipate your needs. One time, Ali was walking and she dropped one of her slippers as she was walking up the stairs to the restaurant. I was about to go down to get it when one of the lady staff at the resort said: "Ako na po ma'am." (I'll take care of it, ma'am.) I had Ali's slipper in no time and I didn't have to do anything. That was the life.

Also, when we got to the resort, one of the cabinets in the room (the one with the TV and the ref) was broken. It was fixed in a jiffy, as we were asked: "Ok lang po ba kung may pupuntang panday dito?" Our answer: Kung si Jericho yan, ok lang. Jericho (?) did arrive in a few minutes and all was alright with our room.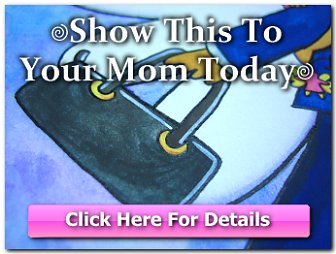 Copyright © 2001-2012 by Angelica Bautista Viloria. All Rights Reserved.


Previous entry: "Panglao Island Nature Resort: Facilities and Activities"
Next entry: "Bohol Bee Farm"