Panglao Island Nature Resort: Facilities and Activities
As soon as you get to Panglao Island Nature Resort, the staff will provide you with a list of resort activities. Activities range from kayaking, wind surfing, boating -- all with corresponding fees.
Fees for such activities range from a low of P500 per hour to a high of P7,000 for boat rentals, with boat rental fees for 6-8 people.
If you have not been around Bohol, it might be good to take the Amazing Bohol Tour that the resort offers. This is a whole day tour which will bring you to all the famous tourist spots in Bohol like the Chocolate Hills, Loboc River, Baclayon Church, among others. You can also try whale and dolphin watching in Pamilacan Island although since this tour starts at 5:30am, we decided to pass up on it first. Maybe when the kids are bigger and when Ali also knows how to swim already.
What did we do in the resort itself? Adi still found time to play X-box, with games like Scooby Doo and Rayman for rent by the hour. We enjoyed whatever small beach there was. Adi built his sandcastles and tried to "skip" rocks and shells while Ali had fun digging in the sand and looking for shells. There is really a very small strip of beach at Panglao Island compared to Alona Palm, for example. The beach is very private though and we were never bothered by anyone offering boating services or other items for sale. The sand is white and fine enough, is likewise not hot and does not hurt your feet, and has the consistency and texture of polvoron (i.e. a kind of dessert made of powdered milk) that has been exposed to some amount of moisture.
In certain parts of the resort, visible from our bungalow's veranda and from our bathroom's window, you will see a wall/barrier of stones that keeps the sand from the sea during certain hours of the day. It is interesting to see how the view changes with the coming of low or high tide. At certain times, you just see sand, with ripple patterns on it and with crabs crawling all around at night, while at other times you see the water flowing in and bringing in schools of fish and baby sharks (?). Am reminded of the Tom Hanks' movie Cast Away where he talks about never losing hope because "you never know what the tide might bring." After all, "life is like a box of chocolates, you never know what you're going to get." Oops -- wrong movie. =)
We also enjoyed the infinity pool, the whirlpools and jacuzzi, as well as the game room where you can play pingpong, billiards, chess, and darts. I also had a massage which was alright but not too relaxing because of the style (i.e. you could really feel your knots getting worked on) and the relatively strong pressure, which did not get adjusted much even after I commented to make the pressure less. Massages must be arranged about an hour earlier and cost P500 per hour.
Coming Soon: Food at Panglao Island Nature Resort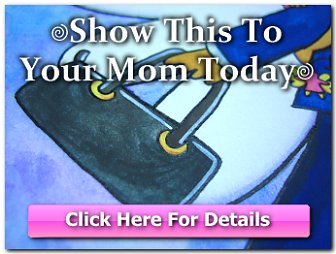 Copyright © 2001-2015 by Angelica Bautista Viloria. All Rights Reserved.


Previous entry: "Panglao Island Nature Resort: Reservations and Accommodations"
Next entry: "Panglao Island Nature Resort: Food and Service"