Panglao Island Nature Resort: Reservations and Accommodations
I have long read about Panglao Island Nature Resort in newspaper features and all these years, I have made a mental note to visit it one day. About two years ago, after we had visited Alona Palm Beach Resort (also in Bohol), I talked to a friend who had been to Panglao Island Nature Resort and she was very happy with the facilities and the service (as I also was with Alona Palm. )
Still another Panglao Island visitor raved about how he and his wife were "treated like gods" at the resort. With those first-hand comments in mind, I set out to reserve with Panglao Island Nature Resort for this year's vacation.
Reserving was not easy to say the least. It takes some time for them to get back to you if you inquire by e-mail. The reason given was usually their internet was down or something was being fixed with their computers. I managed to contact Reservations by text and although at first, Jen Jala (the person I was coordinating with) was quick in responding, after some time, it also took awhile that I had to call them by landline. Some of the information I needed, I could not get hold of like details on car rental, Sunday mass schedules. It can be quite frustrating for a stickler for details like me when it comes to planning my trips.
Anyway, with the length of time it took to finally get an answer on my reservation and the details I was asking for, there was no other option for me but to push through with our plans of going there and I'm glad we did. Although I still think that they must improve their internet set-up for reservation purposes and that they could do a lot to improve their responsiveness to inquiries and reservations, our stay at their resort was very pleasant. I had no complaints at all once we got there so I guess, that's one case where e-mail responsiveness is not necessarily a good indication of how responsive they will be to you when you get there. Still, I think they would be the perfect resort if they worked on their pre-trip customer service a bit more.
We stayed at Bungalow 1105-A while there and this is a Seaview Bungalow. The resort is located in Bingag, Dauis Bohol. We took the 7am Cebu Pacific flight from Manila to Tagbilaran and we arrived in Bohol at about 8:20am. During the flight, we passed by Mayon Volcano (saw its tip from the plane). The resort is about 30 minutes from the airport.
The package at Panglao Island Nature Resort (you can check their website www.panglaoisland.com for their pricing) includes transfers, as well as breakfast and dinner which are usually served buffet-style if resort occupancy is high -- which was the case when we were there. When you reach the resort, you are given a welcome drink and a cold towel to freshen up. In the bungalow where we stayed, we paid for three people (including the extra bed for my 9-year old son, Adi) and so every day, we each had one bottle of Absolut distilled water provided. You will be asked to make a 50% deposit by the way to confirm your reservation. In our case, we made a deposit to the resort owner's Equitable PCI Bank account.
The Seaview bungalow has a veranda, with a relaxing view of the sea (Seaview nga, ano?) and it also has a jacuzzi which takes about 15-30 minutes to warm up. Room colors are heavy on yellows, greens, and orange -- making it look sunny and cheery. The bed is huge! There are also large glass windows all around (even in the bathroom!) so even while in the bathroom, you can look out and see what the sea looks like outside. Comparing the room at Panglao Island Nature Resort and at Alona Palm, the rooms at Alona Palm are more spacious but the Seaview Bungalow in Panglao Island is much more attractive. The flooring at Panglao is also safer -- wood -- and is less slippery when wet. It's more ideal for families with smaller kids.
You can walk around the resort to get to the different facilities and activities available. You can also ask the resort staff to bring you around using their golf carts. When you arrive in the resort, you will be given a resort map, as well as a list of available resort activities.
Being a nature resort, there are more trees/greens at Panglao Island than at Alona Palm. You also hear the sound of more crickets, birds, etc. While at Panglao Island, it was interesting to see boats of fishermen with lights at 4:30am in the morning (still very dark) and to look up and see lots of stars (and I mean lots!). There were tiny birds which kept flying by -- and Michael, one of the resort staff there said they are called "sayaw sayaw" (which literally translates to dance dance) as when the birds fly, they do look like they are dancing.
To contact the Panglao Island Nature Resort, you can visit their website and send them e-mail via the form there. You can also call their Panglao Island office at 038 4115982; their Manila office at 724-10-51 to 52. The Manila office, however, can only give you the rates. You will still have to confirm with the resort itself re the availability of the rooms/bungalows so it is probably better to deal with the Bohol office directly. You can also call or text Jen Jala of reservations at +639209520133.
Up next: What you can do at Panglao Island Nature Resort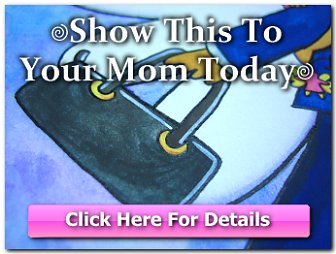 Copyright © 2001-2015 by Angelica Bautista Viloria. All Rights Reserved.


Previous entry: "Bohol"
Next entry: "Panglao Island Nature Resort: Facilities and Activities"