Bohol Bee Farm
On this latest trip to Bohol, we finally got to visit the Bohol Bee Farm, which our driver Willy says is "kung saan nakatira ang kamag-anak ni Jollibee." ("This is where the relatives of Jollibee live." To those who know nothing of the Philippines, Jollibee is the mascot of a hugely popular fastfood outlet -- yes, they beat McDonald's here in our country.)

[an error occurred while processing this directive]

Bohol Bee Farm is about 30 minutes from Panglao Island Nature Resort. Upon arrival at the farm (where I had made a previous reservation -- I suggest you do too if you wish to drop by but more on this later), we were met by Ate Hyacinth. (I just adore her shirt: "Proud to be a Boholano youth." -- I wish more people were as proud of their heritage.) I couldn't help but ask her if that was her real name and it was. Anyway, you can take the farm tour (which takes about 30-45 minutes), but if you are in a hurry (like we were), you can order your food first so that when you come back, your meal or lunch would be ready.

Bohol Bee Farm promotes organic farming. All the vegetables served in their restaurant -- they grow themselves. When we were going around, we saw the plots where they had planted things like lettuce, parsley, cilantro, etc.

Since that was a bee farm, we were of course there to see the bees. We found out that this was not really the main bee farm (this was where the restaurant and the accommodations/cottages were) and that the numerous bees were elsewhere. They did have one colony -- a box -- which Ate Hyacinth used to demonstrate and talk about bees.

Some of the things/facts we picked up:

1. There is one queen bee. Her sole purpose is to lay eggs. She looks different and is much bigger than the rest of the bees. She has to mate with 17 drones to ensure the continuity of the colony.

2. There are more than 17 drones in the colony. After mating with the queen or after not being able to mate with the queen -- the drones die. I don't remember now though the exact number of days in a bee's life span.

3. All worker bees are women. (In the natural order of things, women really do more work?)

4. 80% of the pollination on earth is done by bees. The rest is accounted for by all the other insects.

5. The roles of bees depend on their life cycle stage. The younger bees are "nurse bees" -- they take care of the baby bees. There are janitor bees -- who keep the colony/hive clean. There are guard bees. If in our companies, we usually hear, "No ID, no entry," with the bees, they also have "No food, no entry."

6. It's the baby bees that produce royal jelly -- which is honey given to the queen.

Ate Hyacinth says the sting of the bees can have medicinal benefits. She has been stung several times and some people come to the Bee Farm to have themselves stung. Anyway, we didn't get stung or anything -- so we are thankful. It was an interesting visit.

At one point, Manuel wanted to take a photo of the bees and asked Ate Hyacinth for permission. He asked: "Puwede ba silang kunan ng picture? Di ba sila magagalit sa flash?" (Can I take their picture? Won't they get angered by the flash?") Ate Hyacinth replies: "Ok lang po sir. Sa araw-araw ba naman na nilalabas sila dito." ("It's alright. At the rate, that they get exposed every day.") So those bees ain't camera shy.

You can also watch some raffia weaving -- raffia comes from the nipa plant and can be dyed with different colors to make bags, placemats, etc.

Of course, you can also have a meal at the Bee Farm. More on the meal, the Bee Lady Vicki Wallace, and the contact information next time. Stay tuned.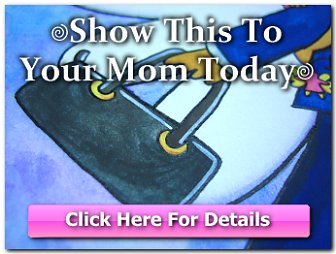 Copyright © 2001-2012 by Angelica Bautista Viloria. All Rights Reserved.


Previous entry: "Panglao Island Nature Resort: Food and Service"
Next entry: "A Holy Week Message: A Single Heart"