Viloria.com
presents...
Kuala Lumpur 2005 Travelogue
Text and Photos Copyright © 2005 by
Angelica Viloria
. All Rights Reserved.
»
Send Your Comments Via Email
Music Video: Singapore - KL Trip
Here are notes about the music video plus a link to the actual online video. Perhaps you can also turn your family trips into videos that you can share on the web.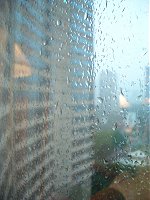 Kuala Lumpur Trip: Staying at the New World Hotel
(May 18, 2005)
We stayed at the New World Hotel in Kuala Lumpur. It's located at Jalan Ampang and the hotel is a 10-minute walk away from Kuala Lumpur City Center (KLCC). Of course, when carrying a 3-year old, it can feel more like a 20-minute walk but that's beside the point.
Kuala Lumpur Trip: The KLCC Park and Petronas Twin Towers (Again)
(May 19.2005)
We visited the KLCC Park at past 10am and it was very hot. Still, the kids enjoyed themselves. There was a playground, fountains, something like a mini-waterfalls, and a pool where children can actually play, wade, and swim if they had the proper attire. It was a huge amount of space where children can just run around and have fun.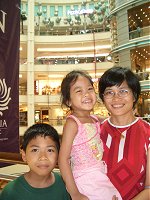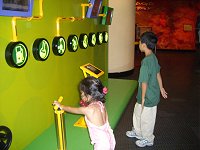 Kuala Lumpur Trip: Petrosains Discovery Center
(May 20, 2005)
Whoever thought learning isn't fun has probably never been to a Science Center. We immensely enjoyed the Science Museum in Hong Kong (I think it still is my favorite to date) so we made it a point to visit Petrosains Discovery Center at the KLCC Suria Mall, right next to the Petronas Twin Towers.
Kuala Lumpur Trip: Catholic Mass Schedules on a Friday
(May 23, 2005)
There's St. John's Cathedral which is about 20 minutes away from New World hotel at lunchtime. On Fridays, mass is at 1pm.
Kuala Lumpur Trip: Sunway Lagoon
(May 24, 2005)
Sunway Lagoon is about 45 minutes to 1 hour and a half away from New World Hotel, depending on the traffic situation and whether your cab driver gets lost or not.