Should You Keep Your Brain?
We temporarily interrupt (again!) our Viloria Vacation series as my daughter Ali just gave me this story (she then says: "It's not a story. It's real.") which is just too cute not to write about immediately. Actually, I have several scribbled notes in my notebook which are actually Ali stories waiting to be shared.

She actually asks me about these stories sometimes: "Did you blog about it na?"

Anyway, on to the real story. We were having lunch today and Ali was talking about what she did in school. She tells me that she made a porcupine and proceeds to give details about what she did with the eye, what colors she used, etc. Her teacher tells her that her work looks good.

I then tell her proudly that she chose really nice colors for her work. I ask: "Who taught you how to combine colors nicely?"

She then replies: "I just thought about it. I used my brain." ("Use your brain" is a sentence that I use often around the house, particularly when the kids seem to be doing things mindlessly.) =)

I smile and say: "That's good. You used your brain."

Ali then looks at me with a duh-expression on her face and says: "Of course, why would I keep my brain if it's not working? Or if it's broken?"

Oo nga naman, Mommy. Brains are only meant to be kept if they actually work. Use it or lose it right?

I am reminded of a former Economics teacher of mine at UP Diliman, who was so disappointed with the class' exam scores one time. He then went on to say: "Yang mga utak niyo, parang muscle yan. Pag hindi mo ginamit, liliit. Kung di nyo din lang gagamitin, e magtanim na lang kayo ng kamote." (Your brain is like a muscle. If you do not use it, it will shrink. If you don't intend to use it, you might as well just plant sweet potato.)

You only remember a few of your teachers in college. I didn't particularly like Microeconomics (which is what that professor taught) but I think I will remember his line for the rest of my life. Of course, now, people say that it's not really the size of the brain that matters but the number or frequency of ridges (kulot) that matters.

Anyway, so, is your brain worth keeping? Are you using it and is it working? Might it be broken? Well, try to put your brain to good use daily. You wouldn't want to have your head make a weird sound when you shake it.

[By Angelica Viloria | Thursday, June 21, 2007]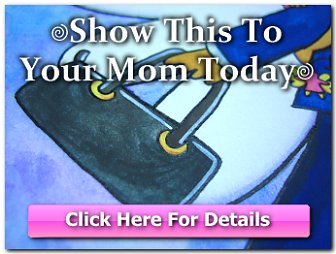 Copyright © 2001-2015 by Angelica Bautista Viloria. All Rights Reserved.


Previous entry: "Roaring Camp at Felton"
Next entry: "San Francisco Tour (Part 2)"