Roaring Camp at Felton
Daddy Manuel liked the Exploratorium. Adi had a great time at Discovery Kingdom.
Ali enjoyed the parade at Disneyland. I, on the other hand, enjoyed this destination the most -- Roaring Camp in Felton, California.
It took us about 90 minutes by car to get to Roaring Camp. My brother took us on a Wednesday. Since it wasn't peak season yet (again!), there was only one schedule for the steam train ride and this was 11am. Yes, at Roaring Camp you and your kids can enjoy a real steam train ride, complete with the sound of a train whistle and all!
We arrived at the place early enough and being there was like going back in time. You'll see a one-room schoolhouse, a cute little red barn, a general store, and even an ancient-looking water tank which is still actually used to give the train its steam.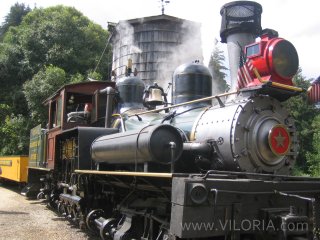 The train ride lasts for about an hour and this will take you through the redwood forest, with tall trees dating back to the mid 1800s. You'll enjoy the cool atmosphere and nature all around you. You'll also see sequoia trees, douglas fir, among others. On the ride, you will stop by Cathedral Grove where you can take your photos amidst the towering redwoods and realize just how "small" we all are.

On board the train, you might get wet once in awhile from the dew or water coming from the trees. The train is made up of several cars, one after the other, and it is best to get the open ones for a better view. The second "open" car might actually give you the best location for your photos while on the train ride.

My brother tells me that during peak periods, this steam train can take you to the Sta. Cruz Boardwalk which is an old-style carnival by the beach.

The train ride ends at about 12pm and right after that, you can buy some food at the outlet right in Roaring Camp. There are picnic tables nearby so you and your family can enjoy a nice quiet picnic out in the open.

Roaring Camp offers party and picnic packages, moonlight train dinner parties (where you can take a train excursion in the moonlight), and other activities. To get in touch with them or to get more information about what they can do for you, you can visit www.roaringcamp.com

[By Angelica Viloria | Wednesday, June 20, 2007]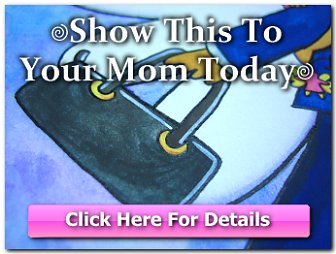 Copyright © 2001-2015 by Angelica Bautista Viloria. All Rights Reserved.


Previous entry: "Target Shopping"
Next entry: "Should You Keep Your Brain?"