Monterey Bay Aquarium
Our first stop on the Monterey and Carmel Tour was the Monterey Bay Aquarium. If you are going on this tour, you have a choice of just going around the Monterey area or actually spending the time to go to the Aquarium.
As we were traveling with kids, we thought they would enjoy the aquarium more than just going around the place to see shops, restaurants, bay views, etc. The problem was the tour only allows you to stay in the aquarium for one hour and a half when the recommended number of hours is 3 hours. Actually, the way I look at it, you can easily spend the whole day there. This will ensure that you can pace yourself in a leisurely way, the kids can fully take in and enjoy all the exhibits, instead of just rushing through the different sections.
The aquarium is open from 10am to 6pm daily, with longer hours in the summer. What can you see at the Monterey Bay Aquarium?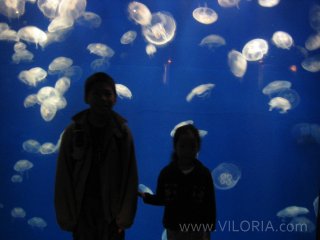 We enjoyed looking at the tunas, sharks, barracuda and the ocean sun fish which is super big and has a strange shape. Watching the jelly fish was so relaxing. I never saw so many jelly fish varieties in my entire life! There were blue jellies, upside down jellies, and moon jellies too. Viewing the tiny, numerous anchovies overhead was fun and the frisky, playful, fast and cute otters were a joy to see. The kids enjoyed the penguins in the splash zone. In our rush, we missed the octopus and the kelp forest and we also didn't get to see any of the shows. The interactive displays were likewise too numerous to be enjoyed and savored within one hour and a half.
The Monterey Bay Aquarium is a good size -- compared to the Sydney Aquarium which is huge and offers a good variety of features compared to the Atoll Reef in Ocean Park. I'd recommend spending a whole day there for you to fully enjoy it. At the Sydney Aquarium, previously, we had spent the whole day and we really felt that we got our money's worth.
The Monterey Bay Aquarium is located at 886 Cannery Row, Monterey, California. You may reach them at 831-648-4800. You can check out their website at www.montereybayaquarium.org

Enjoy your aquarium visit -- including their hand stamp which is only visible under their lamp/light. My kids found it so cool.

[By Angelica Viloria | Thursday, June 7, 2007]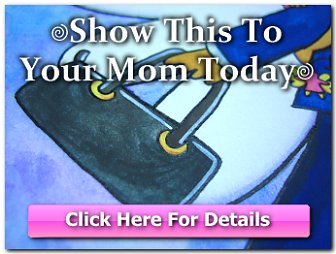 Copyright © 2001-2015 by Angelica Bautista Viloria. All Rights Reserved.


Previous entry: "Where Did the Summer Go?"
Next entry: "17-Mile Drive and Carmel Tour"