San Francisco Tour
On the day that we went to the Exploratorium, we likewise went to other touristy-spots in San Francisco as the kids were first time visitors. We had to have our photo taken with the Golden Gate Bridge in the background, of course.
The Golden Gate Bridge is probably the spot most associated with San Francisco, if am not mistaken. It looks more reddish (or rust) than golden, actually but I guess Golden Gate Bridge sounds more romantic than Red Gate Bridge? Just for a bit of history, the Golden Gate Bridge first opened in 1937.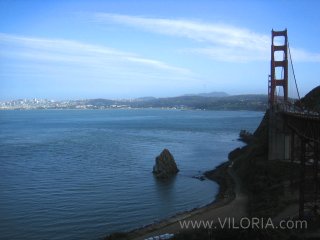 It was cold where we had our photo taken and since it was a weekday (an ordinary working day), there weren't that many tourists around. At least we didn't have to wait for so many people to have their pictures taken before we could have our turn.
After the Golden Gate Bridge, it was off to Lombard Street, the crookedest street. My sister-in-law Diane drove through it for the first time and we managed to go through the eight tight turns going down safely. The things you would do for family! Thanks a lot Diane!
We also dropped by Sausalito, a town where you can enjoy views of the bay, quaint shops, restaurants, and galleries. While there, we enjoyed Lappert's ice cream for about USD 4 a scoop but their scoop was so huge it was more like a double scoop. As usual, I chose mint choco chip. I still liked Ben & Jerry's the best though. =)

For our final stop, we went to Union Square which is like in the middle of it all in the city of San Francisco. You can take your cable car rides from there and you can just tire yourself shopping in that big retail central. All the big department stores like Macy's, Neiman Marcus, and even Saks Fifth are in the area.

We got home at about 9pm that night and it was one tiring and full day. We enjoyed all the sights though and of course, the hubby enjoyed the Exploratorium so much that if you ask him what his favorite is of all the places in San Francisco that we toured, it would be the Exploratorium.

[By Angelica Viloria | Saturday, June 2, 2007]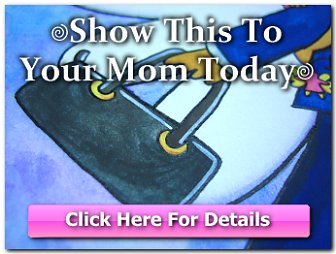 Copyright © 2001-2015 by Angelica Bautista Viloria. All Rights Reserved.


Previous entry: "Exploratorium San Francisco"
Next entry: "Barnes and Noble Bookstore"