Exploratorium San Francisco
During our San Francisco vacation, we visited the Exploratorium, the museum of science, art, and human perception. It's a hands-on, interactive museum which both children and adults will enjoy.
My sister-in-law Diane took us to the Exploratorium and we were there at 11am. The museum is open Tuesdays through Sundays, from 10am to 5pm. We originally planned on just staying for about 3 hours or so (the museum recommends 3 hours also, I think) but we ended up staying till closing time! There was just so much to do.
Children 3 years old and under can enter for free while those aged 4-12 pay USD 8 per head. Adults aged 18-64 pay USD 13. If you are seven years and older and wish to try the Tactile Dome (more on this later), you can pay USD 16 and this already includes entry into the museum and the Tactile Dome.
We enjoyed ourselves immensely once inside the museum. The kids liked making patterns in the sand. We were amazed as we made water stand on air. The exhibits with plasma and magnets were interesting. I got to drink from a toilet bowl while the kids walked around a tornado. Watching icy blasts relaxed me.
There were a lot of exhibits that it was quite overwhelming. We would also slow down once in awhile as the kids had a tendency to get fixated on one particular exhibit that they enjoyed. We had to remind them that there were other things to see, try and do.
A unique experience, once inside the Exploratorium is the Tactile Dome. It is recommended for individuals aged 7 and up. What do you do inside the Tactile Dome? You explore things around you in total darkness. =) When you purchase your tickets to the Exploratorium, you will be asked if you wish to do the Tactile Dome. If you decide to try it out, you will be given a time schedule and you are expected to be at the Dome at that time. You are given 1 hour to try the Dome and you can try it repeatedly, within that time, if you wish.
When you try the Tactile Dome for the first time, you won't know, of course, which way to go. You will then have to feel your way through. Before going into the Dome, you will be asked to remove your coats, bags and anything else which might get caught by something inside the dome. I was asked to remove my eyeglasses, as Ramona, the friendly Exploratorium staff said: "You won't need that in there. You won't be able to see anything." (What a comforting thought.) Then she adds: "The blind do really well inside."
During our turn, Ramona said she would listen in to us all throughout. She said it takes about 20 minutes to find your way out. She suggested always having your arms and hands up front and for us to feel our way through the different textures. We were asked to designate a leader for our group (me, Daddy Manuel, and Adi) and of course, it had to be Daddy Manuel. So we entered the dome with Daddy in front, Adi in the middle, and me at the back.
It was a different world in there, I tell you. It was so strange to have your sense of sight taken away and not know where you are going. I didn't panic though since we were confident that Daddy Manuel could find the way. =)
Upfront, Daddy Manuel would tell us, what he felt, where he was going, and what direction we should take. Inside the dome, we had to crawl (there were low, cramped spaces), climb, walk, and even slide without knowing where you were going to land. About half-way through, you will see a red light and Ramona spoke to us and said: "Just keep right. You're half-way."
We did keep right and after some more activities that we had to get through, we were out! It did take us about 20 minutes. We tried it again a second time and we did it in 10.
It's good to do this in groups. I don't think I would dare do it alone even if I know now what to expect. On hindsight, Daddy Manuel says that he should have kept his mouth shut during the first round so Adi and I could also discover things on our own.
The Tactile Dome can be made more challenging (and stressful) if there was more than one path that you could take. If there were forks and/or deadends that made it possible for you to take a wrong turn. In that case, you would need to backtrack or re-trace your steps in darkness. I don't think I'd want to try that Dome!
While we were in the Tactile Dome, Ali was with her Tita Diane enjoying the other exhibits like the giant bubbles.
We ate a late lunch of pizza, pasta, and sandwiches inside the Exploratorium.
There's also an Exploratorium Store where you can buy unique gifts and items but we actually ran out of time that we didn't even get to check it out.
Aside from being a great place to bring the kids, the Exploratorium also offers birthday party packages which make for unique celebrations. You can also become an Exploratorium member by paying anywhere from USD 45 to USD 1,000 and gain benefits like free entrance to the Exploratorium and other science museums, attendance to members-only events, etc.
The Exploratorium is located at the Palace of Fine Arts, 3601 Lyon Street, San Francisco, California. You may call them at (415) 561-0362.

[By Angelica Viloria | Thursday, May 31, 2007]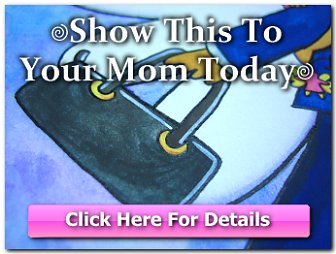 Copyright © 2001-2015 by Angelica Bautista Viloria. All Rights Reserved.


Previous entry: "Bath & Body Works"
Next entry: "San Francisco Tour"