Healthy Snacks: The Happy Food
Are you looking for healthy snacks which use natural ingredients? People who may be more conscious about their health may want to try these cereal crunch bars which have low or reduced fat, controlled amounts of sugar (if not totally sugar-free for some items), and make use of no trans-fat or preservatives.
The Happy Food offers such cereal crunch bars for your snacking pleasure, for a quick source of power and energy even as you stay healthy. Unrefrigerated, the bars can last up to 3 weeks while if you refrigerate them, they will last up to two months. The Happy Food offers full bars (about 36-40 grams) and mid-size bars (24-28 grams).
Ingredients used for the bars vary -- with a combination of cereal, nuts, chocolate chips and fruits, depending on the kind that you order. Offerings include bars with names like: Crispy Creme Nut Bar, Sulta-Nut, among others. Pricing is very reasonable with the bars typically coming in packs of 4 or 5.

For inquiries, you may contact Celia Elumba at +63 917 811 8673. All orders are for pick-up at 57 Roxas St. Xavierville 3. Another delivery option is for her to meet up with you at UA&P or at 26 Jupiter in Bel-Air. It is best to get in touch with her directly to discuss your orders and pick-up requirements.

We have not tried their products personally to date so if you have tried their products,we would be happy to hear from you. Should you inquire or order from them after reading this, please let them know that you read about their products at viloria.com

It may already be too late for Christmas but never too early for Valentine's Day. I am sure you will want to keep your loved ones healthy and fit. =)

Update (as of January 18, 2007): During the Christmas holidays, I personally got to try these cereal crunch bars. Celia graciously sent me a box of six bars. My 10-year old son enjoyed the Crisp Ahoy! Chocolate Crisp Bar (which I did not expect as I did not think healthy food or snacks would appeal to kids) while I liked the Sulta-Nut bar. The bars have just the right amount of sweetness and comes in an attractive green box with ribbon. Pricing is very reasonable so the next time you are looking around for gifts to give to tons of people, you may want to consider this. It's healthy and affordable. Thanks Celia for introducing your product to me.

[By Angelica Viloria | Thursday, December 21, 2006]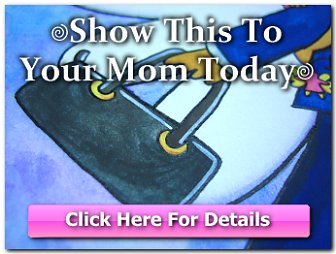 Copyright © 2001-2015 by Angelica Bautista Viloria. All Rights Reserved.


Previous entry: "Party Favors"
Next entry: "Have a Fortune Cookie Party"