Have a Fortune Cookie Party
My kids like fortune cookies. Ever since they got some at my daughter's pre-school during a school activity, my son has been on the look-out for fortune cookies and so have I.
I just came across Gold Coin Fortune Cookies. They come in two flavors: vanilla and strawberry. My son and I like the vanilla, while my daughter prefers the strawberry-flavored one.
The product comes in boxes of 12 and each cookie is individually wrapped in attractive, nice-looking foil pouches. The box even talks about the history of the fortune cookie which it says dates back to the 13th and 14th centuries when a revolutionary by the name of Chu Yuan Chang hid secret messages in traditional mooncakes announcing an uprising against the Mongols. The uprising succeeded and this event started the tradition of giving items with messages of good fortune on special occasions.
To order these fortune cookies in Metro Manila, Philippines, you may contact Lucky Fortune Foods Corporation (Where good fortune comes your way). They are located at No. 1 J. Tolentino St. Bgy. San Andres, Cainta, Rizal, Philippines. You may reach them at +632 656 5801 or at +632 638 3201 to 02. Should you inquire or order from them after reading this, please let them know that you found out about their products on viloria.com

My kids and I had a blast reading our fortunes. Here are the two messages I got:

1. You will be able to accomplish anything with confidence, perseverance, and courage (you mean, I can stay at home, forever? Haha)

2. Destiny is not a matter of chance but of choice. It is not to be waited for but to be achieved. (I have chosen to stay at home.)

As we were having fun reading our fortune cookies, the thought occurred to me that it would be interesting to have boxes of these available when you have a big group at a party. It would be good to see what message each one will get and how each one will react to the message. Of course, most of the messages (if not all) are positive for would you continue to patronize a product that made you feel bad? While searching for fortune cookies on the internet, I also found out that there are themed fortune cookies in other countries. There are Valentine, Naughty and Nice, and Romantic Fortune Cookies, for example.

As for the local product that is available here in the Philippines, the box of is quite attractive. It even has a picture of a fortune cookie with a message saying: "Success is on its way to you." Great marketing. =)

Anyway, if you are presently aching for a fortune cookie but have none within reach, you can check this out and get your fortune cookie message online. I tell you. You can do practically everything on the internet these days. What message did I get when I chose LUCK? "Opportunity will soon knock. When it does, answer the door."

[By Angelica Viloria | Thursday, December 21, 2006]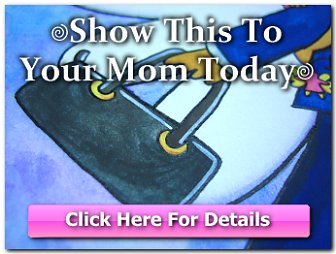 Copyright © 2001-2015 by Angelica Bautista Viloria. All Rights Reserved.


Previous entry: "Healthy Snacks: The Happy Food"
Next entry: "Philosopher Adi and Other Stories"