Special Frozen Brazo by Dimpy Camara
If you are not yet done with your Christmas gift-giving or if you are wondering what to bring to that next potluck Christmas party, do treat your recipients or yourself by ordering a box of Dimpy Camara's Special Frozen Brazo. We finally got to try it last night and it really is a winner product!
The size of the brazo is 9x9. The dessert comes in 4 layers: The egg white part on top; the egg yolk part next; am not too sure about the next layer but it tastes like very good vanilla or mantecado ice cream; and the graham cracker crust (am guessing again as to what it's made of) last. The layers are best eaten altogether as the contrasts in their flavors and texture make for one very interesting and yummy dessert.
A box is reasonably priced at P500. You can call 843-8086 in Metro Manila, Philippines. The old numbers 817 8099 or 813 3477 still work but once you get through, you will be referred to the first number I mentioned. They used to be located at 5 Zipper St. San Lorenzo Village, Makati City but have since moved to 1243 Acacia Ave. Dasmarinas Village, Makati City. You can still look for Lucy.They do not deliver so you will have to pick up all your orders. If you do get to inquire and order after reading this, we would appreciate it if you will let them know that you read about the dessert here at viloria.com
I was a bit worried that the dessert might melt before it got to the house. I asked the person I talked to (Lucy) how the dessert would be considering the traffic from Makati to Ortigas. Lucy assured me that the dessert would be okay and it was. Just put it in the freezer right away when it gets home. Or if you are travelling for a great deal of time (i.e. maybe more than 1 hour), if you have a cooler or an ice chest, it might be a good idea to have it handy.

The egg white part was not as light nor as frothy as the usual brazo de mercedes we know. It has more body, more chewy and so we like it. Some people might find the dessert a bit too sweet though in our household's opinion, it's perfect! You just can't eat too much of it (even if you wanted to) as it is quite heavy and rich.

Treat yourself to a good dessert this season. Try Dimpy Camara's Special Frozen Brazo. In the future, I guess we shall try the rest of her offerings (e.g. Frozen Lemon Torte, Strawberry Shortcake) -- price range of P250 to P600. In the meantime, enjoy the Special Frozen Brazo this Christmas. It's the best time to justify added pounds. =)

[By Angelica Viloria | Wednesday, December 6, 2006]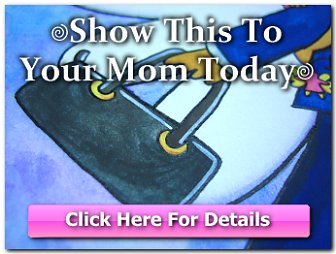 Copyright © 2001-2015 by Angelica Bautista Viloria. All Rights Reserved.


Previous entry: "Christmas Gift Wrapping"
Next entry: "Saltine Goodies and Tippy Tambunting"