Saltine Goodies and Tippy Tambunting
We had some sort of dessert buffet yesterday in celebration of the "sweet life," and aside from Dimpy Camara's Special Frozen Brazo, we also finally tried Saltine's Lemon Squares and a dessert known as Enganyo by Tippy Tambunting. The goodies come in attractive orange and white boxes -- with the type of dessert just written on the main label -- in pentel.
My kids like the lemon squares, particularly my picky eater of a daughter (so I guess, that's an endorsement) but I think she really just likes lemon squares. There are sixteen relatively thin pieces in a box -- priced at P230. Personally though, I feel that a lemon square is a lemon square.
More interesting is the dessert called Enganyo. My husband and I were discussing what the English word for Enganyo was and he said it's "to motivate." I was thinking more like "to attract" or "to invite" but before writing this blog, I decided to check the UP dictionary. The closest word listed is "engganyo" which is defined as: "panlilinlang" or "patibong." Panlilinlang translates to "deceit" while patibong refers to a "trap."
Enganyo is a 4 x 9 (don't know if I got the dimensions correct now) dessert priced at P600. It has several layers -- a very light sponge (?) cake, cream, chocolate, and almonds on top. Enganyo is not too sweet and is very light on the tummy. The combination of the different components tastes quite good although since the dessert is soft and light, it doesn't look too appealing on a saucer or a plate as it crumbles when you serve it. Still, it is worth a try.
As for the trap and deceit part, since the dessert is quite light, you might be able to eat a lot. From the way it tastes and from the ingredients that make up the dessert, though, I would guess that it would be heavy in terms of calories but what the heck -- it's Christmas!

To order, you may call 843-8970 or 71 in Metro Manila, Philippines. You can also contact them at +63 918 811 8088 or +63 919 895 8603. They are located at 1383 Palm Avenue corner Acacia St. Dasmarinas Village, Makati City. According to Elaine, the very helpful and pleasant staff I talked to on the phone to inquire and place my order, they only deliver to the Forbes and Dasmarinas areas so if you are not from there, you will have to pick up your orders.

There are other goodies offered by Saltine: She has patties (e.g chicken, spinach), sugar free lemon squares, toffee cookies, pasta sauces, and salad dressings. If you do inquire or order after reading this, we would appreciate it if you will let them know that you read about their products here at viloria.com

Happy eating!

[By Angelica Viloria | Wednesday, December 6, 2006]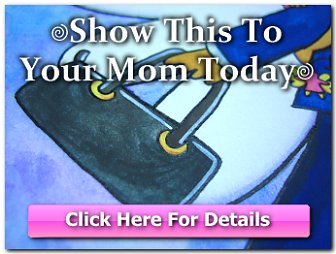 Copyright © 2001-2015 by Angelica Bautista Viloria. All Rights Reserved.


Previous entry: "Special Frozen Brazo by Dimpy Camara"
Next entry: "Christmas Rush"