Miravilla Seafood Restaurant and Miravilla Resort
We had planned to visit Miravilla Seafood Restaurant since two years ago as someone recommended that we visit it for the best panga ng tuna. Well, Ali got dizzy and kept throwing up on the way to Chocolate Hills so that plan went poof.

[an error occurred while processing this directive]

This year, we finally managed to visit the place. The restaurant is located about 30 minutes from Panglao Island Nature Resort.

It's your typical seafood restaurant (something like Seafood Wharf here in Roxas Boulevard) where you can choose and weigh your ingredients (mostly seafood, of course) and then the staff will suggest ways to cook your food. We ended up spending P900 for the four of us (2 adults and 2 kids) and we had: mussel soup (very fresh, very clean taste); scallops with garlic and butter; sinugbang panga ng tuna (tender and tasty); rice; buco juice (in its shell, of course); halo-halo which had fresh mangoes and bananas for a change (different but very welcome), and the kids' drinks. The two kids split (haha) a banana split and also shared the sticko which came with it.

The food was alright and the surroundings quite relaxing. You have a view of the sea and they have a very nice pool -- very clean and inviting. The kids actually wanted to swim but since we didn't know that there was a pool, we didn't bring any swim things. The staff said there was a store which sold suits and stuff but I was no longer in a spending mood. Maybe, we'll just come back next time. To enter Miravilla, by the way, if you have no plans of swimming, you will have to pay P40 for each kid and P60 for each adult. This is consummable though so no problem.

Miravilla is located at F.V. Harrison Extension, Booy District, Tagbilaran City, Bohol. You may contact them at (6338) 235-4761. We didn't make a reservation but we came early (11:30am) so it was easy to get a table. The place is pretty huge too so I guess unless there is really a big affair, it should be no problem dining there.

With that, we end our Bohol 2006 Viloria Family Vacation Series. Watch out for our summary page which will contain links to all our Bohol articles with some photos. By the way, I failed to say in a previous entry that there is a playground in Panglao Island Nature Resort. It's quite small though -- and probably more appropriate for smaller kids. My 4-year old loved it. The 9-year old -- well, he's old now. =)

So, when in the Philippines, please visit Bohol. It's the place to be.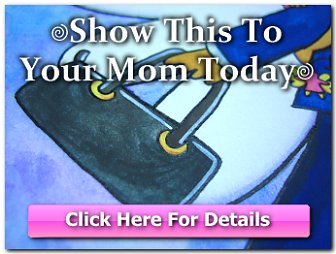 Copyright © 2001-2012 by Angelica Bautista Viloria. All Rights Reserved.


Previous entry: "Cambagat Cave"
Next entry: "Ageing and Growing Old"