Mabuhay Ka, Raymundo de los Santos and Candy L.
Kudos to DZBB, particularly Mike Enriquez's early morning show Saksi sa Dobol B, for featuring honest Pinoys from time to time. Yesterday and today, they featured two individuals who returned a significant sum of money.

Yesterday, they featured Candy L. (Was her family name Lanoc or something which sounds like that?), a twentysomething volunteer for the Pasig Rescue Team. She responded to the call for help at the height of the Ultra stampede last Saturday. While helping out, she was tasked to check the dead bodies for any form of identification which can help the volunteers in contacting the relatives of those who died. While searching Aurora Soriano's pocket (where they found some identification), Candy also found P49,000.00. They would learn that Aurora Soriano was a "maggugulay" (vegetable vendor or supplier) and she had a bundle of P1,000 bills totalling P49,000.00 in her pocket. Upon contacting the family members, Candy L. and her team returned the money to the deceased's grateful children. Candy L. is presently unemployed.

Today, the feature was on Raymundo de los Santos. Mr. de los Santos is a taxi driver who returned P26,000 in cash, credit cards, and some amount of yen that a Japanese passenger left in his cab. During the program, we learn that Mr. de los Santos was not feeling too well, that he had a sick child, but still he took the time to turn over the money to DZBB who in turn, would assist him in finding the rightful owner. Asked how much he makes in a day as a taxi driver, Mr. de los Santos mentioned that he would make P300 to P400 on a good day but if business was not too good, he would even have a hard time making his boundary of P550.

While being interviewed, the DZBB reporters noticed that Mr. de los Santos' shoes were "wakwak" na -- or severely damaged. Mr. de los Santos did not even have enough money to buy a decent pair of shoes but here he was, returning the amount of money that he found. Again, while being interviewed, Mr. de los Santos stated that: "Hindi naman maganda na ipakain mo sa pamilya mo yung galing sa masama." (It's not good that you feed your family with funds that were not obtained the right way.)

By the end of the radio shows yesterday and today, Candy L. got an instant job offer from a pharmaceutical company while Mr. de los Santos got pledges for two pairs of new shoes and P10,000.00.There are a lot of honest, hardworking Pinoys out there. We just don't hear about them as much as we hear about the shenanigans of our politicians and other people around us that we rejoice when we hear the stories of people like Mr. de los Santos and Candy L.? I am sure you share my dream of a Philippines where such stories on honesty will be so commonplace that the time will come when it is seen as a way of life for everyone.

It is quite coincidental that the taxi driver's name can roughly translate to King of the World of the Saints. We may heap praises, financial gifts on him -- but in the end, honesty is its own reward. He is truly rich.

[By Angelica Viloria | Wednesday, February 8, 2006]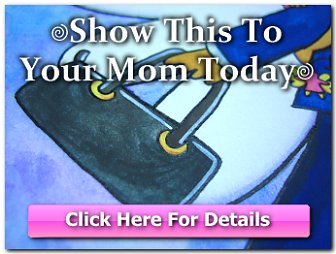 Copyright © 2001-2015 by Angelica Bautista Viloria. All Rights Reserved.


Previous entry: "Breakfast in Lanao del Norte"
Next entry: "Sweet Mangoes in Lanao del Norte"