Tagaytay 2005: Sonya's Bed and Breakfast -Accommodations and Amenities
If you have been to Sonya's Garden for lunch or dinner, I am sure you will agree with me that the food and the surroundings are worth the trip to Tagaytay. Most likely too, you will agree, that with traffic and all, you will probably spend a day just for one meal.
That is much too tiring. It was a good idea then for Sonya's Garden to finally offer Sonya's Bed and Breakfast so you can enjoy your meal, rest, and stay over for a longer period if you wish.
The cottages, named after spices like Mint, Dill, Rosemary, and Marjoram are nice, clean, and quaint -- though they could use a little more light. We stayed at Marjoram which had 4 beds and a massage bed. We checked out the cottages of our companions and we discovered that no two cottages look alike. Each room has its own personality and quite interesting at that!
Each cottage is filled with "conversation pieces" -- from the colored lights or lamps, the floral wooden head board, to the dainty bed sheets. Our bathroom had white, flimsy curtains with shells and a stone shaped like a fish. Slippers, towels, robes, shampoo, and soap are provided so you need not bring your own.
There is a water heater --so warm water is available for your bath -- and it is a different experience to bathe while standing on itty-bitty, smooth white pebbles all throughout.
Upon arrival in your cottage, you will be offered Sonya's refreshing dalandan juice and you are all set. As you walk to your cottage, particularly at night, you will notice nicely-colored lamps lighting your path and from our cottage, there was the constantly relaxing sound of water trickling or flowing.
You need not bring books too. Each cottage has its own collection of books for the guest to read, quite diverse in topics and subject. In our cottage, for example, these were the books I saw: Danielle Steel's The Kiss; Louisa May Alcott's Little Women; The Complete Poetry of Edgar Allan Poe; Paulo Coelho's Eleven Minutes; Herminia de Guzman Ladion's Healing Wonders of Herbs; Peter Mayle's A Dog's Life; Rules for Aging; and A Tribute to the Filipino Woman (which has a nice photo of innkeeper, Ms. Sonya Garcia).
How do you get in touch with Sonya's Bed and Breakfast? You can call +63917 5335140 or +63917 5329097. The rate is P2,500 per person on weekdays and P2,800 per person on weekends and holidays. The rate includes accommodations, full breakfast, with complimentary Dinner or Lunch. On weekdays, the rate also includes a free foot and back massage.
Sonya's Bed and Breakfast is a place for mastering "the-art-of-doing-nothing." It is a place to relax, recharge, and eat good food but for those who are on the look out for things to do, there are lessons for gardening, flower arrangement, cooking and the like. You may also go for a massage. There is also a country store where you can buy salad dressings, cologne, and other unique items.
How to get there: From South Super Highway, exit Sta. Rosa. Take right going to Tagaytay. Upon reaching main Aguinaldo Highway, turn right towards Nasugbu, Batangas. Go past rotonda proceed 10 kms. After Splendido Golf Course and Sunrise Hill make a right turn on Buck Estate. Drive 2 kms. Left Gate.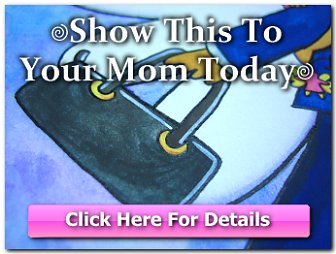 Copyright © 2001-2015 by Angelica Bautista Viloria. All Rights Reserved.


Previous entry: "Tagaytay 2005: Mass At Our Lady of Lourdes Parish"
Next entry: "Tagaytay 2005: Dinner at Sonya's Garden"