Tagaytay 2005: The Grill by Antonio's
Today, we start a Tagaytay series. Sometime December 2005, I was off to Tagaytay for a weekend break.
The entries here in the next few days will feature info and feedback on the details of that visit.
Our group left the Roxas Boulevard area at about 9am on a Saturday. Traffic was bad en route to Cavite that we ended up having lunch at The Grill by Antonio's at 1pm. I guess this place is by the same group who handles Antonio's and Breakfast at Antonio's?
The eating area is clean and bright, with the surroundings looking spic and span given the white wicker chairs. Food servers add to the color as they wear their bright red and white uniforms. The bathrooms are clean and well-maintained although I wish they had more than 2 cubicles for customers to use.
Pricing is reasonable which is why we chose the place for lunch. If I remember right, individual orders range from about P100-P500, depending on the dish. A serving of each dish can be for 3-4 people, assuming that you order several viands (3-4 perhaps, would suffice). Service was a bit slow on the day that we were there though the place was quite packed. Reservations are recommended I guess and it probably helps if you have pre-ordered. We did. You can call 046 4134847.
The food is generally okay but not extraordinary to go out of the way for. If you are really off to Tagaytay though and intend to stay or go to other places, then it is a reasonable eating stop.
I personally enjoyed the crispy pata. It was "malaman" or meaty and the skin was really crispy. You also have a choice of liver lechon sauce or the usual soy sauce with onions. Another favorite was the batchoy soup which comes with your meal (although you can also order it separately). The one that comes free with your meal had no meat but it was very tasty -- sweetish, salty, very garlicky and I like garlic! It likewise had greens -- spring onions ba yun? Memory fails... The batchoy was so good that it probably is the dish that I would go back for. Will try it with egg and with puto!
As for the rest, the laing was acceptable though it could have used more spice. The inihaw na bangus was really big and meant to be shared. The inihaw na pusit was not too memorable. The fried tawilis was not at all crispy (though the menu only said fried and not crispy) so I guess, have just been spoiled by the way our cook prepares it at home. =)
All in all, on a scale of 1 to 10, I'd give it an 8. Okay to try once, not bad if you are there but it does not really make much of an impact, food quality wise (except for the batchoy and the crispy pata!) Still, if you are looking for a clean place, with acceptable food and reasonable prices, you may want to still check it out. Oh, and you can see the volcano and the lake from there too.
UP NEXT: Cliffhouse Tagaytay.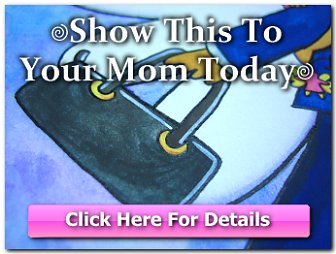 Copyright © 2001-2015 by Angelica Bautista Viloria. All Rights Reserved.


Previous entry: "The Next Cell Phone"
Next entry: "Tagaytay 2005: Cliffhouse Tagaytay"