Bohol, Etc., Etc.
Sorry for the long break again but quarterly exams are upon my child. Add to that the fact that there have been family reunions and celebrations quite recently and writing just takes the backseat. Anyway, am back.

Just wanted to list down a few more things that we learned about Bohol during our visit there this year:

1. There are 70 plus islands in Bohol alone. The more popular/famous ones are Pamalican Island, Maribojoc, and Panglao Island.

2. Bohol celebrates several festivals throughout the year. There's the Bohol Fiesta which is celebrated during the whole month of May. During that time, there is also the "kain festival" when people give thanks for a good harvest. People feed visitors who come into their homes.

In January, Boholanos also celebrate the "ube festival." According to our guide, the ube is considered a sacred crop for years ago (no exact time given), during a famine, ube was the only crop that grew and this crop saved the Boholanos. It is said that when one drops a piece of ube, people would say: "Sorry po." There is a beauty pageant known as Miss Ube where all the towns in Bohol send representatives. There are also contests on new ways to cook ube so the Boholanos have Ube pie and the most recent winner in this contest was the ube pizza.

The Sandugo Festival is celebrated in the third week of July and there is a lot of street dancing during this time. This is similar in type of celebration to the Ati-Atihan or the Maskara festival.

3. There are only 4 traffic lights in Tagbilaran City.

4. There is zero nightlife in Bohol. People are said to be very religious. There is even a city ordinance which requires all tricycles to have Biblical quotes or positive sayings or else they will not be granted a franchise to operate. According to our guide, the crime rate in Bohol is low.

5. Farming is a top occupation in Bohol. Also fishing. Panglao, actually is derived from pang laud - which means to go to the sea.

6. Peanut kisses are the usual pasalubong items you can get in Bohol - about P22 per small box. You can also get kalamay from Albur - P35 per piece or 3 for P100. Their kalamay is good. Quite sticky and gooey but not too sweet. It's best to eat it though right away. The person we bought it from said it would last a week but beyond three days, it actually gets moldy. We, in fact, wasted 2 of the three we bought. Pity.

7. For those interested in diving, Alona Palm Beach Resort recommends you contact: Atlantis Dive Center at +038 502 90 58.

That ends our Bohol series for 2004. In 2005, we're not too sure yet where we will find ourselves for our vacation so stay tuned in May or June 2005.

[By Angelica Viloria | Tuesday, December 14, 2004]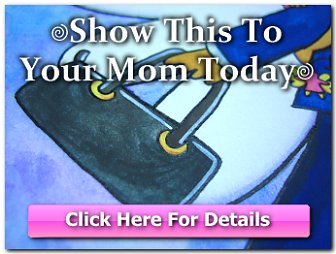 Copyright © 2001-2015 by Angelica Bautista Viloria. All Rights Reserved.


Previous entry: "President Carlos P. Garcia's Residence and Dauis Church in Bohol"
Next entry: "Simbang Gabi Na! Maligayang Pasko!"