Nipa Palms and Bolo-Making in Lo-ay Bohol
Have you ever seen nipa palm plantations? I have not, previously so it was very interesting and different to see clusters of nipa palms, one after the other in a place called Lo-ay. Lo-ay, in fact, refers to leaves swaying or dancing in the wind.
We passed by Lo-ay and caught a glimpse of women making or weaving the nipa palm into roofing material. According to Jinggay, our tour guide, each woman is able to weave about 100 shingles a day and each shingle sells for about P1.50 - so she would earn P150 daily.
The roofing material made from nipa palms would last for about 4-5 years. Although Bohol has a long rainy season (June to February), it is seldom hit by typhoons. The name, Tagbilaran, our guide explains, actually is derived from tago bilaan which is something like being "hidden by a curtain." Its position geographically shields it from typhoons and the like.
While we were touring, it was raining - it was October, remember? Well into the rainy season. The rain was so strong, you could actually see mud swiftly flowing as we went through the winding roads. This caused our guide to joke: "Dito sa Bohol, pag rainy season, maraming chocolate. May chocolate hills. May chocolate river (the Loboc River). May chocolate roads (as the streets are quite muddy). What do you say, chocoholics?
After seeing the nipa palms, we stopped briefly to watch the men making their bolos. The bolos are said to be made from auto/car parts. You can actually go near the men and watch them up close.

On the way to the Chocolate Hills, we passed by the Bilar Man-Made Forest with mahogany trees. Too bad we really could not stop for photos because of the vehicles and the rains. Anyway, next week - Chocolate Hills!



[By Angelica Viloria | Friday, November 19, 2004]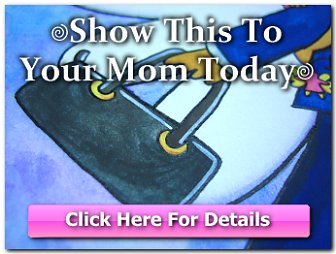 Copyright © 2001-2015 by Angelica Bautista Viloria. All Rights Reserved.


Previous entry: "To a Hospital in Carmen, Bohol"
Next entry: "The Chocolate Hills in Bohol"