The Chocolate Hills in Bohol
Mention Bohol and the first thing that probably comes to mind would be the Chocolate Hills. Never thought I would see them in the flesh!
According to our tour guide Jinggay, the best time to see the Chocolate Hills would be in summer when they really look chocolate-y. They would be brown, actually from March to May. At the time we were there in October, the hills were a bit greenish - so mint chocolate na nga lang.
The road going to Chocolate Hills may be a bit dizzying for younger kids (like Ali) so just a word of caution. Also, to get to that part of the place where you can get the best view, you would have to climb up more than 200 steps. As you can imagine, my almost 3 year old daughter was not feeling too well (and wanted to be carried) and it was also drizzling. As you might have guessed, we didn't attempt to make it to the top anymore. At least we have an excuse to come back, when Ali's older and bigger.

Still, we enjoyed the place. It really is amazing how all those hills ended up in one location, one after the other. Our guide says that before, this portion was submerged in water and when the waters subsided, the hills appeared.

I don't remember the exact figure but there are more than 1,700 hills. The figure was formerly at only 1,200+ before, but in a recent visit of President Gloria Macapagal-Arroyo, she ordered a re-count (parang eleksyon ano?) of the hills. This time, even those hills which had trees were included in the count. Previously, this was not the case. So, from solving the fiscal crisis so quickly and increasing the number of Chocolate Hills suddenly -- why do you think her approval rating fell?

Anyway, to see is to believe. Visit Chocolate Hills and discover that life in the Philippines can really be sweet...

Coming Soon: Visit to the Tarsier Reserve

[By Angelica Viloria | Wednesday, November 24, 2004]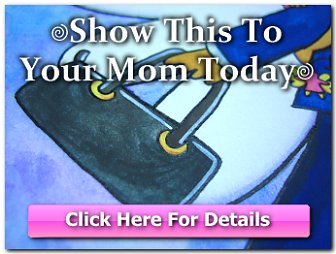 Copyright © 2001-2015 by Angelica Bautista Viloria. All Rights Reserved.


Previous entry: "Nipa Palms and Bolo-Making in Lo-ay Bohol"
Next entry: "Christmas Gifts: Paskong Pilipino CD"