Alona Palm Beach Resort and Restaurant
"Welcome to Alona Palm, baby. You're so pretty..." That's the greeting my 3-year old daughter Ali got upon reaching Alona Palm Beach Resort and Restaurant. We were welcomed by friendly Alona Resort staff, complete with shell necklaces for all, cold face towels, and pineapple juice. After our experience at the hot and crowded airport, the juice and the face towels were indeed very welcome.
We stayed at Villa No. 4. The Villa is very spacious although a bit dark. We had two beds in the room, with a playpen for Ali to boot. The villa has a veranda, from where you can view the palm trees, part of the beach, and the pool. It really was a very relaxing spot!
The bathroom is also huge. You have two faucets (his and hers) and there's lots of space to just put all of your stuff while on vacation.
What can you do at Alona Palm? You can go swimming in the pool or enjoy the beach. The beach's sand, however, is not as white nor as fine as Boracay's. Am discovering for the second straight year that Ali truly does not enjoy the beach as she would always say; "Dirty! Dirty!" every time even an itty-bitty piece of sand would stick to her body or even her swim shoes. So, Kuya and Ali spent more time in the pool.
What else is there to do? There's mini-golf (P150 per round at the time we were there); badminton (free for house guests); kayak (I forget how much per hour); and massage for P350 per hour. One can also go whale and dolphin watching starting at 6am for about P1,200 for a boat ride which will take two hours.
Our villa came with breakfast for 2 adults daily. We had a choice of Filipino (longganisa or corned beef); American (bacon, ham, etc.); or Diver's breakfast (about 3 to 4 kinds of meat/cold cuts and 4 kinds of cheese, hard boiled egg and marmalade). These are all served with your choice of fruit juice, fresh fruit, rice or toast depending on the breakfast you choose, 2 eggs (cooked any way you like), and coffee or tea. A pretty good deal if you ask me. We ordered separately for the kids (who were not covered by the free breakfast) but upon check-out, we were told that we didn't have to pay for the kids' breakfasts since they only ate small portions. That was a very welcome treat and much appreciated!
The food in Alona is very good (compared to other resorts we have tried in the past) and quite reasonably priced. Even if there is really only one restaurant, the choices in terms of food are quite varied and wide. They always have a soup of the day (P90) and for dinner, they have "Specials" where you can choose from about 2 starters, the soup of the day, and a main dish. The price ranges from P180 and up for the main dish and starters. They also have kiddie meals priced P110 and up.

Following are some of the food that we really enjoyed at Alona during our stay:

1. Chicken sotanghon soup (soup of the day) -- Ali really enjoyed this clear soup with carrots, beans, sotanghon, and chicken chunks.

2. Goulash soup - I enjoyed this stewy kind of soup which I hoped was more spicy . Still, it had lots of meat and very tasty - though a bit on the salty side.

3. Greek Salad - Very tasty and wet. The salad which had mixed greens, olives, and feta cheese was exactly as my husband Manuel expected, except for the really big and whole jalapeno - but he ain't complaining.

4.Hungarian Sausage - just the right amount of spice, chewy, very good texture. I chose potato salad to go with this but don't expect the usual "Filipino type" of potato salad. This one had no mayo and was on the sour side. Interesting combination.

5. Chocolate Milk shake - tastes like melted chocolate twin popsies. Very yummy.

6. Curried shrimps and mango salad (Dinner special - starter) - very sweet mangoes, whole shrimps and sumptuous dressing.

7. Ham and Mushroom Mini Pizza - kiddie meal - 4 small slices

8. Cream of Onion Soup (soup of the day) - quite thick, milky, and just the right amount of seasoning

9. Tagliatelle Marinara (Dinner special - starter) - just the right amount of tomato-eyness. Generous amounts of shrimps and fish.

10. Pizza Caciatore -- the 8 small slices were gone before we knew it. The combination of ham, salami, mushrooms, anchovies and the thin/crispy crust was perfect.

There were other good food although we noticed that for some food, the cooking style is different. According to my husband, the chicken pork adobo was not as flavorful and the tacos were not as he expected. This is also the first time that I tried tom yum soup with carrots and beans. The soup was good but it was not the traditional tom yum.

[Manuel's comment: The chicken pork adobo that I'm used to is quite oily, with around 1.5-inch cubes of pork meat-and-fat-and-skin. The one I ate at Alona has smaller pieces, no visible fat, and the sauce was a uniform shade of golden brown. Nope, no clear swirls of cooking oil. The tacos I'm used to wolfing down have ground beef, tomato or salsa sauce, and have crunchy taco shells. The ones I ate at Alona had ground beef with chili beans, and the shells were soft.]

Areas for improvement: They could have a room service menu readily available in the villas instead of having to call to request for one. A resort map and a listing of available facilities/services can also be handed to guests upon check-in.

All in all, we would highly recommend Alona Palm Beach Resort to anyone who wants to stay in Bohol. It is conveniently located, the facilities are nice and rooms are reasonably priced (same with the food), the staff are friendly and efficient (from the front desk to the waiters) and they will reply to your e-mail inquiries within 24-48 hours. Booking via e-mail is very convenient. (Thanks, Mayen!) My kids also loved the chewy candies which we always asked for at the front desk. At Alona, all the ingredients for a restful and pleasant vacation are there and no, am not connected to the owners in any way. Am just a satisfied customer. :-)

Alona Palm Beach Resort
http://www.alonapalmbeach.com

Update on Alona's efficiency in responding to e-mails (as of August 18, 2005)

On August 11, I got an e-mail from Reader D. inquiring about how long it usually takes for Alona Palm Beach Resort to respond to e-mail. From his narration, it appears, that the resort was quick in responding initially, but had not gotten back to him so far to confirm his reservation. According to the e-mail, Reader D. got a reply within 6 hours to his request for a booking. Within 36 hours, he got mail saying that his booking is confirmed but not guaranteed. To guarantee the booking, Reader D. has to either make a deposit to a bank account for some payment or give his credit card information. He opted for the latter, faxed some documents and the next day, Alona acknowledged that they had indeed received the documents. They also said that they would get in touch with him once the transaction has cleared.

At the time that Reader D. wrote me, he says that it had been 10 days since that last e-mail from Alona and he just wanted to ask if it really took that long. At the time that I booked with Alona in 2004, I didn't have such problems so to help him out, I sent mail to info@alonapalmbeach.com

This is the e-mail shown in the website and the same address that I used before to communicate with their staff named Mayen. I even addressed my e-mail to Mayen or anyone who could help Reader D out and also mentioned that I was a former guest who had stayed at the resort. I sent out that e-mail last August 12. Today is August 18. I have still not received any reply. What has happened? Has their e-mail system gone on the blink?

Anyway, if you are bent on booking with Alona, e-mail may not be the best way to do this at this time. You may want to get in touch with them by phone or by fax at the numbers shown in their website:

Phone: +63.38 5029141
Fax: +63.38 5029142

We would be happy to hear from anyone from Alona as to what has happened. Alona is a really nice resort and we wouldn't want prospective tourists to be turned off by the lack of a reply.

[Manuel's comment]: I called the number above and got to speak with Ariel. He says their email is working and that he will investigate the issues raised by Angel above.

August 24, 2005 Update: Reader D. is finally guaranteed a booking at Alona Palm Beach Resort! He says two days after I forwarded his e-mail to Alona, he followed up with them and within a day, Mayen got back to him to say that he is guaranteed a booking.

Still, he says it's not that clear then whether the processing of the payment really took that long or whether they had forgotten about his reservation until he followed it up. As for us, still no word from Alona. We would be interested to really find out what happened to their e-mail system then so we can also add that info here.

Anyway, all's well that ends well.


[By Angelica Viloria | Wednesday, November 10, 2004]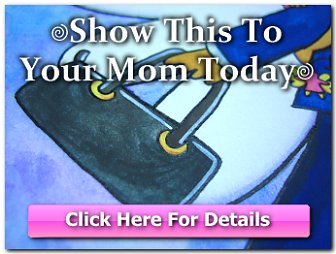 Copyright © 2001-2015 by Angelica Bautista Viloria. All Rights Reserved.


Previous entry: "To Bohol - Really!"
Next entry: "Blood Compact Site in Bohol"