To Bohol - Really!
Tagbilaran City is an hour and a half away from Manila. Both Cebu Pacific and Philippine Airlines fly to Tagbilaran City, although both quite early in the morning -- Cebu Pacific at 7:15am and PAL at 8am. I wish they could have better-timed flights and more frequent ones at that.
Our 7:15am flight became a 9:30am flight (okay, we were a 5% statistic, for Cebu Pacific's 95% on-time flights)but arrival in Bohol was more in synch with the check-in time at the resort. Still, it was hard explaining to my almost 3-year old daughter why I could not respond positively to her frequent "I want to go na."
I missed the chips on board Cebu Pacific but the kids enjoyed Magic Flakes with Peanut butter and their Refresh Orange drink. Upon arriving at the airport, we were greeted by the sign: "Welcome to the No. 1 Tourist Destination in the Philippines." "You mean they beat Boracay?" my husband asked in disbelief.
On a tour the next day, our guide, Jinggay Suico did confirm that Bohol has indeed beat Boracay as the top tourist destination in the country for two years now. Going around the place, it is quite easy to see why but more on this in future entries.
As for the airport, I hope something could be done about it. We were out of it in 30 minutes but not after inching ourselves so slowly out of the cramped and crowded place. There were no conveyors for luggage, as with smaller domestic airports, but in this case, the luggage were not even set aside in some area. You just had to find your luggage, with suitcases one on top of the other, straight from some sort of trolley they put it on after taking it out of the plane. Tough luck if your suitcase happened to be at the bottom of the pile. The whole experience really gave new meaning to Wow Philippines!

That whole Tagbilaran City domestic airport experience, however, is overshadowed by the beauty and charm of the place. Upon exiting from the airport building, we found our driver and van who would take us to our resort, Alona Palm Beach Resort. Alona Palm Beach Resort is about 30 minutes from the airport.

The next days would show us why I would be willing to go through that whole airport experience again.

Up next: Alona Palm Beach Resort

[By Angelica Viloria | Tuesday, November 9, 2004]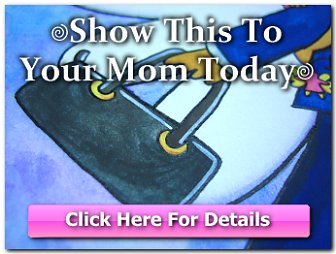 Copyright © 2001-2015 by Angelica Bautista Viloria. All Rights Reserved.


Previous entry: "Petronas Twin Towers Visit Centre and Skybridge's Operational Hours - Updates on Sked"
Next entry: "Alona Palm Beach Resort and Restaurant"