Are you ready for lunch all day?
We finally tried Antonio's in Tagaytay. My mom-in-law had been wanting to take us there months ago but when she called sometime April or May, we were told that we would be put on the "waiting list." The earliest available Saturday was July 19 which was last weekend.

Similar to Sonya's Garden, prepare to spend your whole day just for lunch. Last Saturday, we left the Ortigas area at about 10am. We were at Antonio's at past 12 and left at about 3pm. We were back in Ortigas by about 6pm. So your whole day is gone, just for lunch.

Was it worth it? It was my mom-in-law's treat so I suppose it was. Also to try something new and get out of town with family. In terms of the place, I prefer Sonya's as there are a lot of flowers and more to see. In terms of over-all value too, I prefer Sonya's although it really does not have to be an "either or" thing.

In terms of the food, you have more choices at Antonio's. You choose your main dish and this comes with salad, soup, dessert, and coffee or tea. The salad was good (with raspberry vinaigrette) although you're only given one serving unlike in Sonya's where you can ask for all the salad you want. We also had cream of tomato soup and coffee souffle. I chose the seafood of the day for my main dish - scallops and it was quite tasty with the creamy sauce and leaves and all but I wish they served more than 4 pieces. My husband had the seabass (said to be a house favorite or specialty) and it was pretty good. The meat was just the right mix of firmness and softness, flavorful without being too fishy. And for someone who isn't too fond of fish (seafood, yes - fish, hardly) like me, that is really a complement. I actually wouldn't mind ordering it on my own next time.

My son Adi had the child's meal (for P250). This includes soup, barbecue chicken, mashed potato and a scoop of ice cream. A meal at Antonio's, by the way, will cost you anywhere from P600 to more than a thousand per head, depending on what you order. Have cash ready too - for as of last Saturday, they still don't accept credit cards.

You can call 0917-899-28-66 for reservations (which is required). They are open from Tuesday dinner till Sunday. Lunch is served from 11:30am-1:30pm while dinner is from 5:30-7:30pm.

To get there:

From the highway (Ridge), turn right when you see the radar (round) with blue and white wall
Look for Antonio's sign
Farm is after Sta. Cecilla Cursillo House
At the intersection, take the road with the arch - Bo. Neogan, Purok 7
The farm is after the Cursillo House, turn left after 200 meter of cemented road.

Happy Eating!

[By Angelica Viloria | Wednesday, July 23, 2003]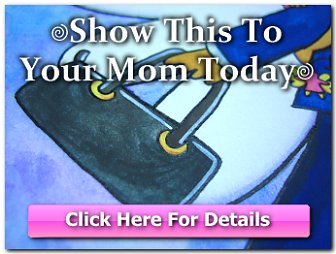 Copyright © 2001-2015 by Angelica Bautista Viloria. All Rights Reserved.


Previous entry: "Crawling Out from Under a Meteoric Block"
Next entry: "The Tooth of the Matter"