Zapping The Blues
You sometimes get hit by "one of those days" when things simply don't go your way. Your election campaign gets threatened, your project goes "pfffftt!", your dreams crumble, your foot gets run over, your car gets bumped, people let you down, your dog bites you, or your burger tastes soggy.
Fortunately, there are ways of remembering that in the long run, all these troubles will not matter. Here's one way of reminding myself not to take life too seriously --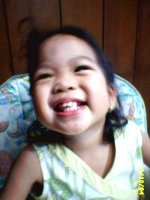 [ First posted on 02/20/2004 by Manuel Viloria ]



Do you LIKE this page? Please let us know, and we will publish more of the content that YOU want. Salamat po!




"Yes, I Want To Grow My Financial Life & Get The 11 TrulyRichClub Blessings!"
To Grab This Offer, Click Option Below:
Visit SupremeWealthAlliance.net ~ Kumita sa Internet, Kahit Super-BUSY Ka
Get In Touch With Manuel Today
Manuel@Viloria.net
Previous Entry
Next Entry