Do I Look Like Google?
The world has changed a lot from the time when I was still a student. Students used to do research and know how to go to the libraries. They made an effort to go through encyclopedias and dictionaries.

Now, everything is quick and instant. My Grade 6 son, for example, thinks that the answers to all his homework questions can be found on the internet courtesy of Google and Wikipedia. Never mind if we have all sorts of reference books here at home. Everything is much faster with the computer.

This set-up, while convenient, has spawned a generation of kids always on the look-out for quick answers. If they can get away with it, they will generally try to get information, with the least effort.

Today, for example, my son asked me two questions which I thought he didn't have to ask at all. Question Number 1: "Are we all out of milk?" My answer: "Check the other refrigerator."

Question Number 2: "Is lolo here?" My answer: "Why don't you check the room?"

After seeing a pattern in my son's questions, I make a point: "Why do you keep asking me things that you can find the answers to on your own? All you need to do is to look and to exert some effort. Do I look like Google?"

Oh well... I wish kids won't rely too much on the internet and Google. They may Google things once in awhile but nothing really substitutes for good old research and effort.

As for the people who may be seeking your help with information that you may not have readily available, you can always tell them: "Google it!"

[By Angelica Viloria | Saturday, January 17, 2009]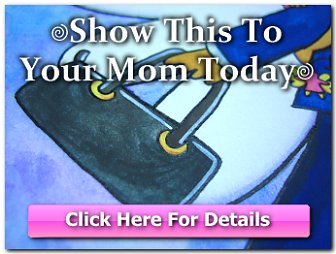 Copyright © 2001-2015 by Angelica Bautista Viloria. All Rights Reserved.


Previous entry: "Cold in Metro Manila"
Next entry: "The Year of the Ox"