What Are You Grateful For?
Every time January 1 comes around (before the clock strikes 12 on New Year's Eve), my own family of two adults and two kids come together to pray. Yes, amidst the noise and fireworks. It is good to give thanks for the year that has just passed and even better to ask for guidance for the year about to come.

This 2009 was no different. At about 11 or 11:30pm, my family stopped for awhile in our bedroom to reflect and give thanks for all our blessings in 2008. I, being the mother, documented events, big and small, throughout the year. Picking out the most significant happenings from my list, I started a chain, a litany, actually, of things that our family was grateful for.

It is a good practice to keep a diary handy throughout the year. As you look back, you yourself will be amazed at everything you have been through, funny moments that took place, memorable lines that you heard, as well as major challenges hurdled. You will probably say to yourself: "I accomplished all that?" and then you will marvel at how much the Lord has blessed you without you realizing it as well as you should have.

Hindsight. In hindsight, every lesson is better appreciated. Each difficulty, less painful. Each unexpected gift, a source of greater joy.

As is our custom too, as mother starts the circle of thanksgiving, each family member is asked to say a short prayer of things that he or she is grateful for. From dad, to son/brother, to daughter/sister. I was particularly touched when it was my six-year old daughter's turn to pray. As usual, she started off with her formula prayer: "Thank you for keeping us safe. Thank you for keeping us healthy." And then she said: "And thank you God for the sparklers."

There are great events to be grateful for. But there are also little gifts that we must appreciate. Things that sustain us from day to day. Events that bring a smile to our face. Small presents that we enjoy from family and friends.

Life cannot be all happiness. Just as it cannot be all doom and gloom. But the good Lord in His graciousness, sends us blessings each and every day. Gifts that we at times fail to recognize. He sends us just what we need, at the right time, like little sparks of light to celebrate, even in what might seem to appear to be a possibly dark night.

So this 2009, if you make just one resolution (if you make them at all), please resolve to be more grateful and thankful. For as Fr. Dan Mahan always says: "You cannot be grateful and unhappy at the same time."

Happy 2009 everybody! May this year bring you numerous opportunities to be grateful.


[By Angelica Viloria | Friday, January 2, 2009]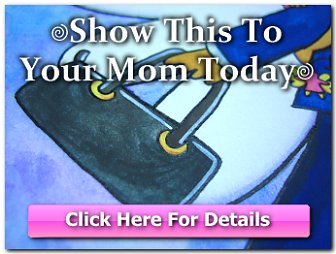 Copyright © 2001-2015 by Angelica Bautista Viloria. All Rights Reserved.


Previous entry: "The Year That Was: 2008"
Next entry: "Finding Time"