Be A Steward in 2009!
Are you the type who makes New Year's resolutions? What will you do in 2009 that you didn't do in 2008?

One time, my son and I were having a conversation when, out of the blue, he asked this question: "Mommy, how do you make the most out of life?"

I was quite surprised by the question as when I was 12 years old myself, that thought did not even enter my mind. I was just happily playing with my friends.

Since my son asked an important question, I took the situation as an opportunity to minister and evangelize -- yes, my kids need to live with that side of me daily. I replied by saying: "Serve the Lord and others. It's never about you. It's always about them. And as you serve the Lord and others, you will be surprised, that you will also have everything you need."

I don't know if my answer made an impact on my child but I intend to keep repeating the message until he gets it.

I also invite more people, viloria readers in particular, to consider being a steward or a stewardess in 2009. What does it take to be a steward or a stewardess? First, you must recognize that everything you have is a gift from the Lord. Second, you must use those gifts to serve not only your family, but your parish, your community, your organization, your country. Stop looking to government and to others to make this world a better place. You can start by doing good things yourself, wherever you find yourself.

If you think that you can't do anything and can't contribute anything, nothing is farther from the truth. Reflect on your skills. Focus on your interests. Volunteer your time, talent, and treasure. Start with something. Anything. Just give. Be thankful. Be responsible. Be generous.

If you would like to learn more about being a steward or a stewardess and about stewardship which you can apply to your homes, schools, organizations, parishes, and communities, do send me e-mail. Or you can check out and get a copy of Mom's A Stewardess (Or Why There is No Vacation from Your Vocation) -- Stories of Stewardship from National BookStore, Powerbooks, and BestSellers. The last I checked, there are still copies at the following branches: Powerbooks Megamall, BestSellers Robinsons Galleria, National BookStore in Cubao. You may also inquire about getting copies from me. The book will make a nice New Year's gift for friends that you will still see in the next few days.

You and I have in it our power to change our little corners of the world for the better. Be a steward or a stewardess. Serve.

[By Angelica Viloria | Monday, December 29, 2008]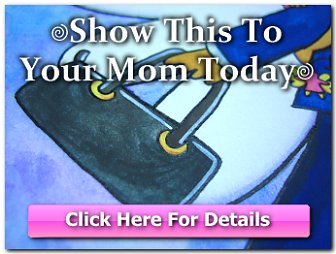 Copyright © 2001-2015 by Angelica Bautista Viloria. All Rights Reserved.


Previous entry: "Dayo Sa Mundo ng Elementalia"
Next entry: "Have a Great 2009!"