Mom's A Stewardess Book Launch
We finally launched the book Mom's A Stewardess (Or Why There is No Vacation from Your Vocation) -- Stories of Stewardship last July 9, 2008, from 3 to 4pm at the Hope Center. A special thanks to Claretian Publications and the Claretian Family, for publishing the book and for taking care of all the details for the book launch.
The launch was the afternoon break in the Stewardship Training for that day, handled by Fr. Daniel Mahan. There were about 110 participants in the training and about 43 relatives and friends of mine who came to the launch.
Monsignor Dan Sta. Maria, parish priest of Christ the King Parish in Greenmeadows, led us in the invocation. I was so happy to have been introduced by Fr. Dan Mahan (author of the book More than Silver or Gold) who flew in all the way from the US for the book launch. =) He likewise wrote the Foreword for the book and is the Executive Director of the Marian College Center for Catholic Stewardship.
Mr. Bob Laurio served as the emcee for the one-hour program while Fr. Bong Dilag, CMF, Executive Director of Claretian Communications Foundation, Inc. and Claretian Hope Center Foundation, Inc., was on hand to welcome everybody to the launch.
Fr. Jerry M. Orbos, SVD did the closing remarks. I was particularly struck when he said that the message contained in the book is that "there is a God (and it's not you.)"

View more photos...

Again, thank you to everybody who came. I really appreciated your presence. The book, by the way, is now carried already by the bigger Powerbooks, National Book Store, and Best Sellers stores in malls like Robinsons Galleria, Megamall, Podium, and Shangrila Plaza. It sells for P175 a copy. Please check the book out and tell your friends, relatives, contacts and clients about it. It's not just for mothers but for everybody. It can be classified under Parenting or Inspiration.

Individuals based abroad may also order and have copies shipped to them through Claretian Publications. Selling price for buyers based abroad is USD 7.95.

[By Angelica Viloria | Friday, July 11, 2008]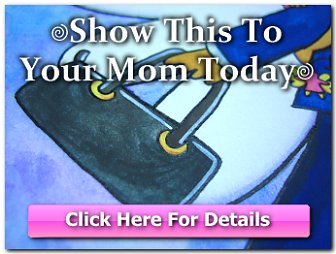 Copyright © 2001-2015 by Angelica Bautista Viloria. All Rights Reserved.


Previous entry: "Barako at Robinsons Galleria's Indie Sine"
Next entry: "Boracay Tropics: Areas for Improvement"