What If?
Everyone has a list of things that they would like to do or try during their lifetime. This nature, in most people, has spawned books like 1,000 Places to See Before You Die; 1,000 Movies to See Before You Die -- the list can be endless.

It can be as simple as learning a new skill or can be as different or dangerous as trying something quite risky. It can have something to do with starting a new career or doing something that people would not remotely expect of you.

What are the things that you'd like to do during your lifetime? What would you try if time, money, or people's opinion were of no object? Can you come up with a list of 5?

What are some of the things that I've thought of -- take up painting perhaps; learn a foreign language; work in a foreign country (just kidding!); write like there's no tomorrow and as if finances were not a consideration; travel to places like Batanes or Nepal.

The nice thing about trying something out is that whether it works out or not, you learn or pick up something. If things work out well, good for you. If not, then you've discovered something that does not work and you can then scratch that thing or activity or option off your list. At least, you won't be going through life asking yourself what would have happened had you tried that particular thing.

Of all the questions that we can ask ourselves, we want to steer clear of "what if?" We want to go through life and our years, discovering new things, experiencing the good and the bad for in every new situation, there is always much to learn. After we have tried something new, we can then move on to the next item on our list and discover much much more.

[By Angelica Viloria | Thursday, January 10, 2008]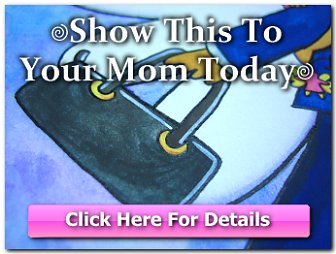 Copyright © 2001-2015 by Angelica Bautista Viloria. All Rights Reserved.


Previous entry: "Mommy Bracelets"
Next entry: "Herpangina"