Do You Look Your Age?
My kids turned the TV on yesterday morning and we caught this episode of the Tyra Banks show which focused on age. They had people on the show who looked older or younger than they really were.

People in the audience were asked to guess what the actual ages of the featured guests were. There was an 11 year old who already looked 18; a forty plus lady who already looked 60 plus and yet another one who looked like she was in her 20s.

Looking older or younger than you really are can be quite frustrating. The 11 year old couldn't order kiddie meals; the fortyish woman who looked much older was always mistaken to be her daughter's grandmother; while the forty plus teacher who looked like she was in her 20s was always stopped by school personnel from going to restricted areas.

Towards the end of the show, all three were given make-overs to let them look more like their actual age. A change in hairstyle or hair color here; a change in wardrobe there -- the stylists and make up artist did a pretty good job. The guests were happy with their make-overs and the audience felt happy too.

It was also amazing to see this 87 year old body builder who looked so fit and fab -- even if she just started body building at the age of 72. You could tell from her face that she was a bit advanced in age but looking at her body, even Tyra Banks (at age 33) was envious. I thought she was 75 and my kids thought she was 70 or 77. But 87?

So, if you feel kind of bad since you are 50 and actually look it, just think of the disadvantages that come with looking older or younger than you really are.

As for me, I'd prefer to look younger than I really am. Would you prefer the same thing too? And if you could look one age for the rest of your life, what age would you pick? I'd probably go with 30.

[By Angelica Viloria | Saturday, December 29, 2007]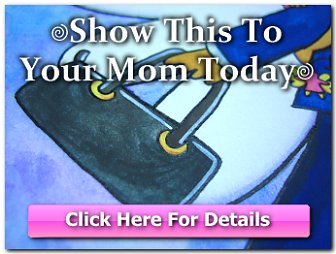 Copyright © 2001-2015 by Angelica Bautista Viloria. All Rights Reserved.


Previous entry: "Why Is My Face the First To Go?"
Next entry: "The New Native Baby Carrier"