Carmelite Missionaries Center of Spirituality
The Spirituality of Stewardship Retreat that I attended was held at the Carmelite Missionaries Center of Spirituality in Tagaytay City. On a good day (translation: no traffic), it will take you less than two hours to get there from Quezon City in Metro Manila.
On a bad day (translation: when there is a typhoon and it is a weekday), you can take more than 5 hours coming back.

View more photos

The center is located at Cabangaan Road, Baranggay Iruhin, Tagaytay City. The grounds are big and well-maintained. The room I stayed in had its own fan, bathroom, 2 beds, and a veranda. The rooms are simple and clean. You will need to bring your own towel and toiletries though. All the rest (e.g. beddings) will be provided.

They serve very good and healthy food at the center. You will have fresh juices (e.g. guyabano, kamias, buko with milk, mango) and fruits (e.g. watermelon, very sweet mangoes) in abundance; sweets like cassava cake; and a wide and balanced variety (vegetables and salads, soup, meat and fish) of viands during every meal. Each day, retreat participants would dine 5 times -- breakfast, morning snack, lunch, afternoon snack, and dinner. When at the center, you can postpone your diet first. I particularly liked their egg and carrot sandwich, as well as their buchi with sesame seeds but which had macapuno (sweetened coconut?) instead of red beans inside.

The center is very systematic. Participants are encouraged to CLAYGO (or clean as you go) as there are places provided where each can put their used plates and left-over food. Water is also provided by having water dispensers (hot and cold) and clean glasses available at the dining area, near the rooms, and at the seminar hall. The Carmelite nuns seemed to have thought of everything.

There is also a chapel with stained-glass windows where we would have our daily masses, as well as morning prayers. The chapel, as well as the oratories, lounges, roof-decks, and gardens, all provide a quiet place where you can be by yourself to reflect, think, pray, or just find time to be alone with God.

As an added service to retreat or conference participants, the Carmelites will also take your orders for Amira's Buko Tarts. Amira's buko tarts sell for P120 per box of 9. You can order an assortment of three flavors or one flavor in a box. The day before you leave, the nuns will ask you to write down your orders and on the day that you leave, you already have your pasalubong for your family. We tried the buko, the mango, and the ube. They are all good -- not very sweet -- but I like the mango flavor the best and so does my son Adi. Daddy Manuel likes the buko. Ali likes the ube. Other flavors that you can order are apple and pineapple but you will need to order one box each of those.

You may reach the Carmelite Missionaries Center of Spirituality at (046) 483-1003. You may reach Sr. Xenia, CM at +63 920 758 1066. The daily rate is very reasonable and is inclusive of accommodations and meals. It can be booked not only for retreats but also for conferences. The center is very new and was only inaugurated on July 16, 2006.

The Carmelite missionaries are very warm and friendly and will ensure that you have a comfortable and meaningful stay. To Sister Xenia and all the Carmelite missionaries, thank you for taking care of us during our 3-day retreat.

[By Angelica Viloria | Monday, August 27, 2007]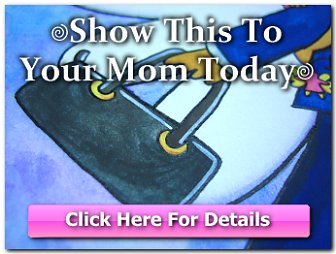 Copyright © 2001-2015 by Angelica Bautista Viloria. All Rights Reserved.


Previous entry: "Spiritual Retreats"
Next entry: "SanFo Treats Caramel Apples"