Disney's Cinderella Kids at Repertory Philippines
This morning, Ali and I caught Disney's Cinderella Kids staged by Repertory Philippines. It was a school activity so parents trooped to Onstage at the 2nd Floor of Greenbelt 1 at Paseo de Roxas corner Legaspi St., Makati City with their grade schoolers in tow.
The show runs for about 1 hour and a half, inclusive of a 15 minute break. We all know the story of Cinderella, of course. She's a kind-hearted girl mistreated by her evil stepmother and stepsisters. In the end, she wins the heart of Prince Charming and lives happily ever after.
If you watched the animated movie Cinderella, you will find that the play is very close to it -- complete with the most popular songs "A Dream is a Wish Your Heart Makes" and the fairy godmother's "Bibbidi-Bobbidi-Boo." My daughter and I particularly liked the scenes when the fairy godmother was giving Cinderella and everyone else a make-over and we really thought that the pumpkin which turned into a carriage was cool. As with previous Repertory Philippines' productions for children, the play is quite interactive with the characters asking the kids to answer certain questions as part of the performance. And as is usual with children, we hear all sorts of screams and answers all around.

The part when Prince Charming and his men go looking for Cinderella after she left her glass slipper at the ball was amusing (and something I did not expect -- I think I was too focused on making sure my daughter was comfy and enjoying the show) and even if they do not allow the taking the photos and video during the show, I think you can whip out your camera after the performance when the actors and actresses come out on stage in their costumes to greet and mingle with the kids. I don't know if they will do that though for each performance.

Disney's Cinderella Kids will open tomorrow, August 11,2007 and will run until December 13, 2007. For ticket inquiries, show buying, sponsorships, and group discounts, you can call REP at 887-0710. You can also call Ticketworld at 891-9999. You may also log on to www.repertory-philippines.com or to www.ticketworld.com.ph

Repertory Philippines is located at C2-A Bldg. C, Karrivin Plaza 2316 Pasong Tamo Extension, Makati City.

We all know the story of Cinderella. We've heard it re-told several times but don't you just like happy endings?

[By Angelica Viloria | Friday, August 10, 2007]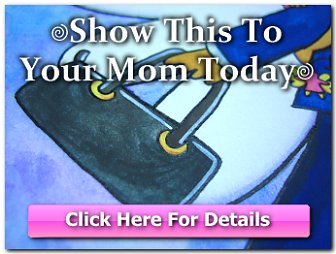 Copyright © 2001-2015 by Angelica Bautista Viloria. All Rights Reserved.


Previous entry: "Diaper Rash"
Next entry: "Allergies"