Avenue Q in Manila
Avenue Q, a musical, is going to be staged here in Manila on September 7, 8, 14, 15, 16, 22, and 23, 2007 at the Carlos P. Romulo Auditorium at the RCBC Plaza in Makati. The show is said to be rated PG-13 so this may be your chance to go on a date minus the kids!
Avenue Q is a musical about Princeton, a "bright-eyed college graduate" who goes to New York City with great expectations and very little money. He settles down at Avenue Q and the musical takes us through the lives of the different characters there -- both puppets and humans.
The Manila show will feature Rachel Alejandro as Kate Monster and Lucy The Slut; Frenchie Dy as Christmas Eve; and Aiza Seguerra as Gary Coleman.

If you are thinking of watching this show, we suggest you go for the September 15, 2pm show of show buyer Lorna Lopez, also known as blogger, TheBachelorGirl. She is giving 5 to 10% discounts on tickets, depending on how early you buy them:

10% discount for tickets bought from August 6-19
5% discount for tickets bought from August 20-31
5% discount for every 10 tickets bought from September 1-14

Regular ticket prices are as follows:

Balcony: P500
Loge: P1,000
Orchestra: P1,250

You may contact Lorna Lopez to buy your tickets directly from her at:

(Sun) 0922 3875729
(Globe) 0917 9256505
You may also e-mail her at llornalopez@gmail.com

If you want to learn more about the musical, here's what Lorna says about Avenue Q.

Previously, Lorna invited us to the staging of Disney's High School Musical at the Meralco where she was also the show buyer. Our kids, especially 5-year old Ali, enjoyed the show immensely. There were a lot of fun activities like face painting, balloon twisting, and our kids even got a poster autographed by the High School Musical cast! Thanks a lot, Lorna. =)

[By Angelica Viloria | Wednesday, August 8, 2007]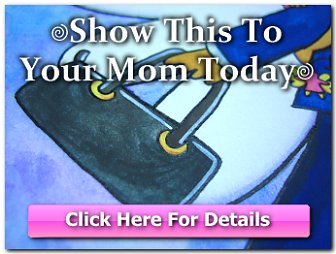 Copyright © 2001-2015 by Angelica Bautista Viloria. All Rights Reserved.


Previous entry: "BMW 3 Series"
Next entry: "What Is Your Passion?"