How Much Sleep Do You Need?
When I used to have a regular day job in an office, I didn't get enough sleep. Since my office was quite some distance from where I live, my travel time would take about 2-3 hours total every single day.

Now that I look back at that time, I am amazed at how I survived 14 years of that. The days were a whirl. I'd get up early to help my kids prepare for school. I'd go on my 30 minute brisk walk. I'd go to the office and stay there for the day. I'd drive home, take dinner at about 8pm and then help my son with his homework till about 9:30 or 10pm.

I managed somehow then -- at the expense of not getting enough sleep.

I would average about 5 to 6 hours sleep only in those days and I'd wake up in the morning feeling tired. At varied times throughout the day, I'd feel sleepy and sometimes, I'd suddenly fall asleep even if am not supposed to. The lifestyle I was living was not good for me health-wise.

After 40 years of existence, I have learned that my body needs 6-7 hours of sleep daily. Anything less than that and I get cranky, sleepy, and I'd also get headaches. I also cannot stand late nights. On the rare times that am out late (beyond 10pm is late for me), I start to get the sniffles, a sore throat, and my resistance goes down. Ask me to do that beyond two days and am sure to get sick a few days after.

What about you? How much sleep does your body need? Do we all really need 8 hours of sleep?

Now that I stay at home, I get about 7 hours of sleep each night although I still would like to get to try napping during the day. I still have to discover what that will do for my health. One thing's for sure though, not having work at the office has given me more hours of sleep, has reduced my stress levels, and has allowed me to bond more with the kids. Now how do I keep this schedule going?

[By Angelica Viloria | Monday, August 6, 2007]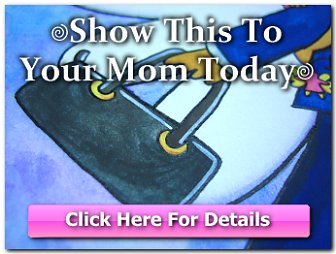 Copyright © 2001-2015 by Angelica Bautista Viloria. All Rights Reserved.


Previous entry: "SkipDR AutoMax"
Next entry: "Wellness Program for Senior Citizens"