The Tech Museum of Innovation
After our visit to Roaring Camp in Felton, my brother dropped us off at the Tech Museum of Innovation. The Tech is located at 201 South Market Street, San Jose, California.
The Tech is a museum that both kids and adults will enjoy and its focus is on how technology is continuously changing our lives. Entrance to the museum costs USD 8.
As with most museums and attractions that we have visited, it is prudent to allot half a day at least to such places. If you can afford it, staying for a day will make the visit more enjoyable as you can really enjoy and savor most, if not all of the exhibits.
What can you do at The Tech? You can learn about and see the different kinds of scalpel and even pretend that you are performing "keyhole surgery." You can prescribe treatments for cancer patients based on what you see in their medical records and see if you prescribed the "right" treatment. You can design your own roller coaster and ride it. =)
They likewise have a section where you can experience being in an earthquake. At the time that we were there, we experienced an earthquake which happened in India in 2001 and which was slightly higher than Intensity 7. The quakes change at every turn and The Tech staff will brief you about that particular quake while you are experiencing it.
In the other sections of The Tech, you can catch sand with your shadow. You can enjoy Imax films as your admission ticket allows you to watch one Imax film during your visit. You can grow jellyfish DNA in bacteria and see it glow the next day. You can even go on a Segway tour.
There are numerous exhibits for you and your kids to enjoy. For certain exhibits, The Tech will even give you a "tag" -- which will allow you to view your pictures or see your works on the internet.

The Tech Store is also interesting. Adi got a Shock Pen from there while Ali got a cute pink The Tech shirt. Too bad, we didn't get the Wind Breaker. =)

To find out more about The Tech, you can visit their website at www.thetech.org

[By Angelica Viloria | Tuesday, June 26, 2007]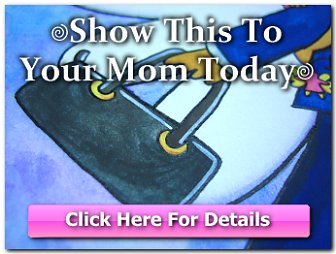 Copyright © 2001-2015 by Angelica Bautista Viloria. All Rights Reserved.


Previous entry: "San Francisco Tour (Part 2)"
Next entry: "Bubble Toy and Velvet Art"