Happy Father's Day!
I had an entry for Mother's Day this year so now, it is time to greet all the fathers out there, a Happy Father's Day too. Where would we be without our fathers who provided for our material needs (and more) while we were growing up?

My dad is away again this Father's Day so I guess you can tell where I got my "I like to travel" gene. Most definitely not from mother. =) Add to that the "I enjoy eating" gene too.

Kidding aside, I have a lot of memories about my dad. I remember how we would play Othello when I was young or how we would try to win in Price is Right by shouting out our price guesses as we bonded while watching TV. I recall how he would come to watch my Christmas programs in school. I remember summers and New Year's eves in Baguio, our foreign trips as I was growing up, and a host of other events.

My dad is one cool dude. You hardly catch him getting angry, irritated, or worried. He knows how to enjoy life. He is giving and generous and hardly ever thinks of money. My mother takes care of the last part. =)

I remember that when I was learning how to drive, he was quite confident in my skills that he said: "Basta marunong ka nang magpaandar at pumreno, puwede na." (As long as you know how to move the car and use the brakes, you can drive.) I borrowed their cars for years until I could afford to get my own car -- so you can imagine how happy I was that they let me learn how to drive and that all I needed to do was bring the car forward and stop when I needed to. Going in reverse, parallel parking -- who needs those?

Here's another reminder: "Pag may nanghingi ng kotse sa yo (referring to carnappers and evil elements), ibigay mo agad!" (If someone tries to forcibly take away the car from you, give it right away.) He said that to me when I was still using their car so of course, I just agreed and nodded.

So, to my dear dad and all the fathers out there (including Manuel, dad to Adi and Ali), Happy Father's Day. Thanks for taking care of us, your children, all these years. We all know how mothers can be such a powerful presence in any child's life but believe us, we appreciate the strength, stability, love, and humor that dads bring into everyday living. My daughter Ali calls her lolo the "chicharon" person (I''ll give you one guess why) and enjoys kidding around with him for he has "no ears". Ali, knows though, that her lolo is "very bright."

I am glad that I am my father's daughter and that I got my liking for travel and food from my dad. I just wish I got his nose too. =)

[By Angelica Viloria | Sunday, June 17, 2007]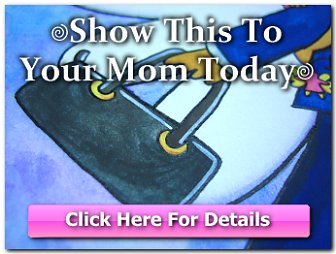 Copyright © 2001-2015 by Angelica Bautista Viloria. All Rights Reserved.


Previous entry: "Yerba Buena Gardens"
Next entry: "Colorstrology"