San Francisco Museum of Modern Art (SFMOMA)
On the day that we rode the BART to the city, we thought we'd do something not too "kiddie" for a change. We decided to check out the San Francisco Museum of Modern Art.
The green building that houses the museum is in itself an attractive structure so you may want to have some photo opportunities around the area.
The SFMOMA is open daily, except for Wednesdays. Gallery hours are from 11am to 5:45pm, with longer hours in the summer. Every first Tuesday of the month, entry is free. Adults pay USD 15 for a ticket (this includes the Picasso exhibit) while kids aged 12 and below enter for free. No photography is allowed inside the galleries.
At the time that we were there, the photography exhibit was closed for renovation. Too bad. Still, there were a lot of interesting displays which made me feel like I was back to my Humanities class in UP. The chairs made out of cardboard were different. Knives with blades which had designs were likewise featured. There were works by Magritte, Matisse, Brice Marden, Paul Klee, and Picasso, of course. Some of the works I couldn't appreciate though (or was it more like not understanding the works of art?) and my son Adi remarked that he could produce that piece which was just colored blue all over.
There was a Filipino on every floor -- they were employed as museum staff and they seemed genuinely happy to see kababayans visiting the museum. One remarked that it was good that we took our kids to visit museums. We met a Central Bank retiree who was still waiting for his daughter to join him in the US. We met a friendly grandmother from Bulacan who proudly talked to us briefly about her 3-year old granddaughter, raised in the US, but could still sing and dance to Boom Tarat Tarat.
They all had their stories to share and when they would learn that we were on vacation, one said: "Mabuti pa kayo -- pabakasyon-bakasyon lang." (Good for you -- you're on vacation.) I had my story too -- about how this vacation came about after years and years of working -- but of course, we just smile and say thank you.
The kids survived the various galleries (or should we say the galleries survived the kids?) so we decided to drop by the MuseumStore. This is really such a cool place to shop. Lots of interesting items -- from nice postcards to cute stuff like animal rubber bands, artsy jewelry, and even books which will introduce kids to the works of the masters like Van Gogh and Degas. Too bad, I didn't get to buy those books. Was worried about luggage space and my daughter wasn't too interested. I think I wanted the books for myself. =)
So, when in San Francisco and you want to introduce your children to art and a museum, do check out the San Francisco Museum of Modern Art. They won't be as gleeful as when they are in a theme park but I'm sure they will learn a thing or two.
To learn more about the SFMOMA, please visit www.sfmoma.org

[By Angelica Viloria | Thursday, June 14, 2007]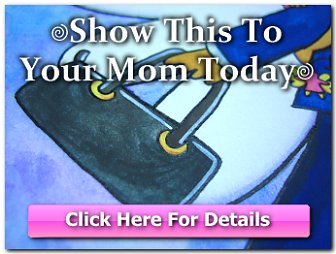 Copyright © 2001-2015 by Angelica Bautista Viloria. All Rights Reserved.


Previous entry: "How to be A Hero"
Next entry: "Yerba Buena Gardens"