Oriental Seafood Noodle House at Irvine, California
After several days of burgers and pizzas at the theme parks, we just had to have some rice, together with a real meal. So, for dinner on the Sunday we were there, we tried Oriental Seafood Noodle House which serves Chinese food.
My mother had suggested this place though she could not remember the name of the restaurant. She just knew it had Seafood in the name and that it was an Irvine. After some time spent trying to think of the name, she just said: "Basta, alam ni Alexis yun." ("Alexis knows where it is." Alexis is my nephew who is LA-based.)
So my nephew Alexis and his friend Jenna brought us there for dinner after hearing Sunday mass. His favorites at that place were the salt and pepper pork chop and the salt and pepper fish. We liked the pork chop better than the fish as it had a stronger flavor and was crispy and crunchy. My kids enjoyed that dish.

Aside from those two dishes we also tried the egg flower, crab and corn soup; the house special fried noodles; the jellyfish with shredded chicken; and shrimp with tofu. The soup was good with lots of egg and meat while the jelly fish was not what we expected as it had a sour-ish flavor. The noodles were alright while the shrimp with tofu had nice, fresh shrimps.

The meal cost us about USD 70 for 4 adults and 2 kids. By theme-park standards, that's quite reasonable (for the amount and quality of food that we ordered) but by Manila standards, it is still pricey. Actually, most of the things in the US are pricey by Manila standards. =)

Anyway, this restaurant is alright to try but be ready to stick to your instinct when placing your order. In our original order, we didn't include the shrimp with tofu but the guy taking our order said that he didn't think our order was enough. He then said that if we discovered mid-way that the food was not enough, it will already take some time to prepare the food and we'd have to waste our time waiting. He then said that he has seen this happen several times as he has been in the restaurant business for the last 10 years.

Since we were new to the place (except Alexis who had already eaten there previously), we assumed that the serving sizes may indeed be small so we added another dish. At the end of our meal, we had lots of left-overs and we realized that we would have been okay with our original order. We also discovered why that man has been in the restaurant business for the last 10 years. He has mastered the art of getting customers to order more! =)

Anyway, I had joked earlier (even before the dishes arrived) that if we had too much food in the end, then we would get a discount. The man pretended not to hear.

The next day, we were off to San Francisco so it didn't make sense for us to bring back the doggie bags to our hotel. My nephew Alexis brought them home so I guess that saved him the effort of cooking his meals the next day. Everything works out in the end.

Oriental Seafood Noodle House is located at 14370 Culver Drive, Suite H, Irvine California. You can reach them at (949) 654-8388.

[By Angelica Viloria | Wednesday, May 23, 2007]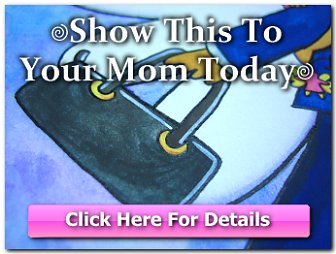 Copyright © 2001-2015 by Angelica Bautista Viloria. All Rights Reserved.


Previous entry: "St. Boniface Catholic Church in Anaheim and Fr. Augustine Vu"
Next entry: "Cold Stone Ice Cream"