Disneyland Anaheim Vacation
On our second day at Disneyline (oh, I meant Disneyland again), we had a full day. A wait of 30 to 45 minutes was usual, for a 15 minute ride or attraction.
All over the park, the scene would repeat itself -- kids with angry, stressed out parents, mostly mothers while the fathers just looked tired but were generally quieter. Frustration knew no age, no race, no color -- the kids were enjoying themselves, sometimes misbehaving as they waited in line while the parents just hoped for enough energy to see themselves through the day.
What did we get to do on our second day?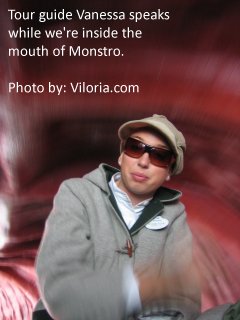 We tried the Story book Land Canal Boats where you entered the mouth of Monstro the whale and saw miniature figures from various Disney stories and fairy tales. It was quite relaxing.
We went on Gadget's Go Coaster, a small roller coaster for kids which turned out to be my daughter's first roller coaster ride and she enjoyed it.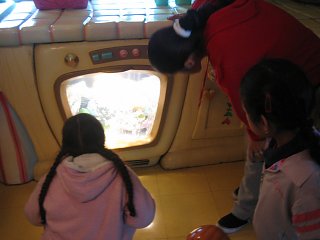 We visited Minnie's House which had some really cute stuff, including a dishwasher that works!
We likewise went to Mickey's House to meet Mickey Mouse but we really need to warn you that the wait here is just so long! As you will find out regarding lines at Disneyland, they are never as they seem. They weave, snake, and sometimes the lines are hidden so you never really know how long the line is till you are stuck. Of course, mid-way, there may be a way out, but after wasting so much time, you tell yourself you'll just have to see this through. In our case, we overheard a frustrated parent behind us say: "This is so deceptive. That's how they trick you."
We tried the old favorites like Pirates of the Carribean, the Haunted Mansion (my 5-year old daughter got a bit frightened here so it may not be that suitable for younger kids), the Enchanted Tiki Room, and Jungle Cruise.
We likewise got to try The Many Adventures of Winnie the Pooh, my favorite and Ali's too and Big Thunder Mountain Railroad. We returned to Buzz Astro Blasters too.

We saw some characters throughout the day like Woody and Mickey Mouse so Ali had her photo taken with them.

We ate at Royal Street Veranda and had clam chowder and steak gumbo on sourdough bread and these were pretty good compared to the usual theme park food. We also enjoyed the New Orleans Fritters (with fruit dip) which were very soft and sweet.

At the end of the day, we went shopping for some Disney souvenirs and met Dom, an Ilocano from the Philippines, who worked in one of the shops. He has been in Los Angeles for one year now.

Counting my visits to Disneyland as a child, I have been to Disneyland on 3 separate trips but I have yet to see all of the attractions. One trip to Disneyland really is not enough -- not unless you probably stay for a week. Anyway, that gives us a reason to return years from now. Maybe when my daughter is bigger or when I can travel without the kids. =) Haha.


[By Angelica Viloria | Friday, May 18, 2007]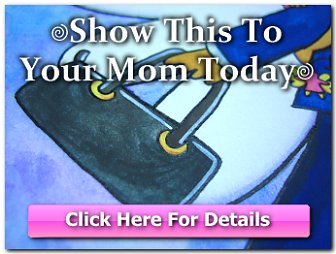 Copyright © 2001-2015 by Angelica Bautista Viloria. All Rights Reserved.


Previous entry: "Disneyland Anaheim Tour"
Next entry: "Chocolate Clothing Company End of the Season Sale"