Residence Inn Anaheim Maingate
During our trip to Los Angeles, we stayed at Residence Inn Anaheim Maingate (operated by Marriott Hotels). How did we choose this hotel? I did some research on the internet and my brother, who is US-based helped with information on what rates are reasonable for this time of the year. He likewise confirmed that Residence Inn is a nice and clean hotel.
We were very happy with our stay in the hotel -- and if we do get the chance to travel to Anaheim again, there is a high chance that we will stay there again. The rooms are clean, comfortable, and spacious. We reserved a room with 2 queen beds and it had its own living room, kitchen (complete with microwave, dishwasher, utensils, and everything else you can possibly need), and fireplace. The door even had a unique and huge peephole.
The room comes with hot breakfast daily which is acceptable by my standards. There are enough choices (breads and pastries, cereals, fruits, juices, egg, burger, bacon although you do need to make your own waffles) although if you are staying in the hotel for several days, you may get tired of the choices as they really do not change daily, save for 1 or 2 items. Also, the Gatehouse, where breakfast is served, is not huge enough to accommodate all the guests so it can get a bit crowded. We never had the problem though of not being able to sit -- although there were some days when we had to wait awhile.
If there is one thing that can be improved by Residence Inn -- it might be in the area of room service in terms of food. The Gatehouse does not serve any food for lunch and the best that the hotel can do is to give you the menus and phone numbers of eating places that deliver to the hotel. It would be much more convenient for hotel guests if they offered even a limited menu for lunch and snacks at the place where they usually serve breakfast.
Check-in and check-out were very efficient. The staff were quite helpful with all our questions during our stay. There is a store right where the small lobby is and you can get things that you need right there -- things like bottled water, snacks, and toiletries.
Reserving online via their website is a breeze. In my case, I had to change my initial dates for my reservation and I had no problem whatsoever. They are also very responsive to e-mail that for any question or inquiry you may have, you can expect a reply within minutes or within 24 hours.
My son also enjoyed himself playing Nintendo games which were available for a fee.
The hotel is located several blocks from Disneyland and there is a shuttle (for a fee) that takes you to and from Disneyland every 20 minutes. (More on this in a future entry.) You can also buy tickets to Disneyland from the hotel itself -- for as long as you are buying tickets for 2 days or more and the Disney desk is open from 8am to 5pm daily. The hotel also gives you park schedules for the month -- so you know what is happening in the theme parks every single day and you know what time the parks open and close. This is really a big help in planning out your day. The hotel is classified as a Disney Good Neighbor hotel and it is conveniently located so much so that you can even enjoy the fireworks at Disneyland from your hotel room.
Residence Inn by Marriott Anaheim Maingate is located at 1700 S. Clementine Street Anaheim, California 92802. You may reach them at (714) 533 3555. You can visit their website at www.anaheimri.com


[By Angelica Viloria | Thursday, May 10, 2007]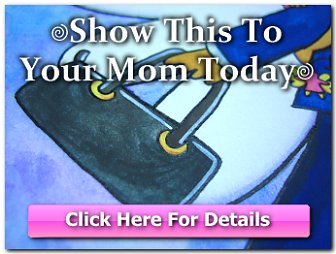 Copyright © 2001-2015 by Angelica Bautista Viloria. All Rights Reserved.


Previous entry: "Coco's Bakery Restaurant in Anaheim"
Next entry: "Please Vote Wisely on May 14"