Coco's Bakery Restaurant in Anaheim
It was past 10pm on the day that we arrived in Los Angeles and we still hadn't had the chance to have dinner. We had checked in quickly at Residence Inn Anaheim Maingate (more on this in a future entry) but we really needed to find a place where we could get some food.
Most of the establishments in the area close by 10:30 or 11pm, save for some places like Denny's (or IHOP?) which are open for 24 hours. My nephew drove us around the area as we searched for a place to eat. We finally saw Coco's Bakery Restaurant and decided to try it out.
Coco's closes at 11pm but since we were there at 10:30pm, they still served us dinner. We spent about USD 10 per head (and that includes 2 kids who didn't eat much) but we were really very full.
Adi and Ali each had a kid's meal -- after seeing how big the servings were, 2 kids can actually share one kid's meal. The kids went for the crispy chicken strips and each kid's meal comes with fries and refillable juice. If you are traveling with 2 kids, you can just have your kids split the kid's meal and then order extra fries and drink for one of your kids.
Manuel and I both ordered cream of broccoli soup and scampi style seafood pasta. The soup was very creamy, thick, and tasty -- with big, whole broccoli chunks. The soup would have been nicer though if the broccoli pieces were firmer and not too soft.
The scampi style seafood pasta was perfect -- the sauce was the right consistency; the shrimps were big and fresh; and the pasta was smothered with nice, large cuts of fresh tomatoes. The adult servings were not too huge. They were just the right size.
We decided to have some dessert -- and in this case, the servings were huge! Their sundae can feed 3 or 4 people that even my nephew who is really US-based was so surprised. I ordered the strawberry cobbler which was good. It had fresh, plump slices of strawberry, vanilla ice cream, and pie crust put together. Again, the order size was big so we were still able to take some back to our hotel.
While at Coco's we met Rosanna Constantino Field (or was it Fields?) who served us so pleasantly and efficiently. We thought at first that she was Puerto Rican or Mexican because of her looks and her twang. After she heard us speaking Filipino at one time though, she spoke to us in Filipino too and we said: "Filipino ka pala?" (You're Filipino too?)

Rosanna has been in Los Angeles since 1977 and she has kids who are in their 20s. She speaks English with an American twang but her Filipino still sounds like Filipino.

Anyway, if you happen to be in the Anaheim area when you are about to visit Disneyland, you may want to check out Coco's. They are located at 1100 W. Katella Avenue, Anaheim. Their pastas and desserts are good and their strawberry pies look luscious. I hope I get the chance to try them out in the future. Keep an eye out too for Rosanna. You are sure to get friendly and warm service.

[By Angelica Viloria | Wednesday, May 9, 2007]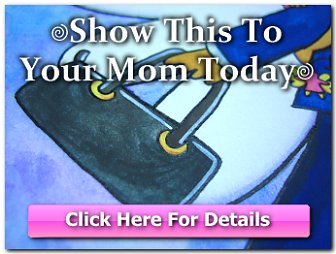 Copyright © 2001-2015 by Angelica Bautista Viloria. All Rights Reserved.


Previous entry: "Philippine Airlines and Los Angeles International Airport (LAX)"
Next entry: "Residence Inn Anaheim Maingate"