Happy Easter!
So, how was your Lenten break? Did you have the chance to rest, relax, and most importantly, to reflect?

Happy Easter everybody! I hope your celebration yesterday was joyful and glorious as we recalled that Jesus Christ died for our sins and triumphantly rose from the dead on Easter Sunday.

I was taking my usual morning walk yesterday when I chanced upon a family who looked like they were about to go on a trip. The helpers were busy bringing things into the car, the garage gate was open and in the middle of it all were 2 kids (no more than age 7) and someone, whom I assumed was their father. For some reason, the father was angry and was talking loudly to one of the kids in this manner (while the other kid looked on too):

"Sige ka. Pag di ka tumigil diyan, iiwanan kita. Sinasabi ko sa yo. Wag kang iiyak. Pag me narinig ako sa yo, iiwanan kita dito." (I'm telling you, if you don't stop what you are doing, I will leave you here. Don't cry. If I hear anything from you, I will leave you here.)

The kids were just looking at the man, trying to stop themselves from making any sound. The man was talking loudly and gruffly, for everyone in the street to hear.

I don't know the whole story so I am not in a position to pass judgment on the adult or on the kids. I just thought to myself that Easter was not really a very good time to be in such a bad mood. And then, the message came...

As I felt quite negatively about the whole situation that I had just witnessed, I strangely felt comfort and peace as I heard with my heart: "Ako, kahit ano pa ang gawin mo, hindi kita iiwan..." (Whatever you do, I will never leave you.)

God uses the strangest of situations to speak to us, to touch us, or to reassure us. Man's ways are different from the ways of God. While we, as earthly parents, may use different techniques to teach our kids lessons which we think they need to learn, I found comfort in knowing that my Heavenly Father always looks after me and that there is nothing I can do (even if I tried) that can make Him leave me. Such is not His way.

So I begin this new week with lots of hope and joy. May that hope and joy be yours too. God bless and may the glory of Easter always be with all of us.


[By Angelica Viloria | Monday, April 9, 2007]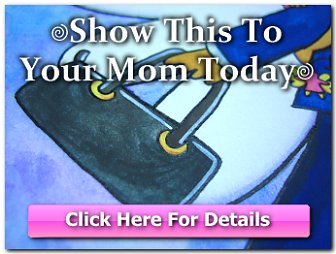 Copyright © 2001-2015 by Angelica Bautista Viloria. All Rights Reserved.


Previous entry: "Your Book Donations Have Reached Guimaras!"
Next entry: "Credit Cards"