To 168 Mall -- Finally!
Now that I finally got to visit 168 Mall yesterday, I can go back to work. Just kidding. =)

It's really tough to shop on a weekday when you are office bound. File a leave to attend a school activity or to take your child to the doctor -- that's understandable. File a leave to go shopping? The boss might not be too pleased.

Anyway, my mother and I finally got the chance to shop at 168 Mall yesterday. We left the Ortigas area at about 9 am and were near Binondo Church at about 10am. Traffic was heavy going to that place. I read previously in some write-ups that 168 Mall is near Binondo Church. It's still some distance from there. Your best bet is to go there with someone familiar with the area or a driver who can find his way around. We were in the general vicinity of the mall and our driver had to stop to ask two people first before finally finding the mall. 168 Shopping Mall is on Sta. Elena St. in Binondo, Manila. Sta. Elena is perpendicular to Juan Luna St.

We arrived at 168 Mall at about 10am or thereabouts and we walked, shopped, and ate till about 2pm. Mall 1 (on Sta. Elena St.) has 3 floors although the top floor is a food court. There is a Mall 2 on Soler St. I don't know if that is the other building that we went to or if it is in a different area altogether.

If you don't have a good sense of direction, it is best to remember the Pasilyo (corridor) number that you have been through just to make sure you can find your way back. There are rows and rows of stalls and stores and if you don't remember where you have been, you might find yourself just wasting time and going around in circles.

For a Monday, the place was still a bit crowded. If a shopper so much as stopped to take a look at a certain item, you'll have to inch yourself through the available space so you could continue moving. What things did I buy? Gift items mostly for kids and for Christmas. The prices are quite cheap that I didn't feel like haggling anymore. I was, however, accompanied by a professional haggler (my mother) -- I wonder if she can make a career of this -- so she managed to bring down the costs of some items I bought some more.

Buying wholesale means buying 6 pieces or more. Doing that will bring down your costs by about 15 to 25%. With one purchase though, mother successfully brought down the cost by 40%. Her style is the "walk-out." She names her price and if the salesperson does not give it to her at that price, she walks away. Usually the technique works and the salesperson ends up calling after you and giving you the item at the price that you specified. At other times, it does not work, and you end up not buying the item anymore. There was one item I really wanted to buy so we decided to come back for it after awhile. We ended up going around and around as we could not find the stall anymore. Well, we found it in the end.

Mother was not adventurous when it came to food so while I wanted to try out some of the Chinese eateries on the 3rd floor for lunch, we ended up buying from Greenwich Pizza as my mom wanted something safe and tested -- that being the criterion, it was a choice between Greenwich or Jollibee. The food court is big and quite tidy.

Was 168 Mall worth the trip? If you have a driver, yes. Make sure you bring a big bag to carry your purchases and bring enough cash. Ditch all your jewelry for the day so you won't stand out and so you also look convincing when you haggle. I saw some items there which I had seen in other places/malls, and the price there is about one-half or one fourth of what they were in other places. The clothes are not too cheap though. We saw nice pants for P450-500 and blouses for P800. Still, it is an experience to visit that place.

One other thing that I noticed was that the store/stall staff were generally friendly and respectful. "Ano po hanap nyo Ate?" "May bawas pa po yan Ate." (What are you looking for? We can still reduce the price.) Ate is the Filipino word for older sister. It's something that I noticed as I have been to other bargain areas in other countries and sometimes, you encounter not-so-customer friendly sales clerks. One time, I asked about the price of a particular item and the response to me was: "You have money, you buy. Don't have money, don't buy." You can bet my last peso I didn't buy anything from there as I already got irritated. There was another trip where another salesperson got mad at my office mate since after asking about the product several times and haggling, my friend decided not to buy. The salesperson was so mad she was standing outside her stall screaming as we walked away. Hay naku.

Life in the Philippines is interesting. Shopping in 168 Mall is a break from all those malls. I wonder though -- how much do those goods sell for in China?

[By Angelica Viloria | Tuesday, September 12, 2006]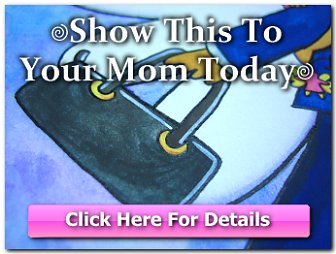 Copyright © 2001-2015 by Angelica Bautista Viloria. All Rights Reserved.


Previous entry: "The Things I Do or Want to Do"
Next entry: "Lowering My Cholesterol from 223 to 170 in 6 Months"