Nike Lifestyle Product Sale
Are you thinking of ways to save money? Well, don't think -- just do it! The following information was e-mailed to me by a friend today.
There will be a Nike Lifestyle Product Sale from August 30 to September 1, from 10am to 7pm. This will be at the 6th Floor Rufino Tower, Ayala Avenue. You can expect discounts of up to 70%.
Visa and Mastercard credit cards will be accepted. So, what are you waiting for -- this will be a perfect treat for Nike lovers and discount hunters. =) Attack!
Nike Sunglasses

Made in italy by Nike
NIKE PREOWNED SasQuatch Titanium Driver GOOD Condition

A new geometry... and the only adjustment you need. With its distinctive yellow sole and club head design, the SasQuatch 460 driver becomes the newest, and possibly most anticipated club in Nike Golf s metalwood family. Nike Golf s club wizards have designed an ideal ratio between the width of the clubface and the depth of the club head. The SasQuatch geometry pushes the breadth-to-face length ratio up, resulting in a larger, more forgiving sweet spot. Through basic geometry and Max Back Center of Gravity (CG) technology, Nike Golf has been able to achieve a lower, deeper CG without the use of weights . With its CG set back, low and deep, the SasQuatch is a highly engineered, streamlined instrument of size, power and forgiveness. Distinct advantages can be can seen in this combination: Forgiveness - increases the club head s Moment of Inertia (MOI) or resistance to twisting during off-center hits Distance A wider, taller sweet spot Accuracy - moving the CG farther back makes the clubface easier to square for straighter drives. Add it all up and you get a higher launch angle, low spin and longer distance. Nike Golf s Powerbow technology provides the visual cue of the Max Back CG s radical geometry. Placed on the back of the driver, the Powerbow technology expands the perimeter of performance making it easier to get the ball up and hit it straight. The Powerbow adds a trailing volume of mass to apply more power and control to the ball without overstepping the USGA s 460cc legal limit. The radical design of the Powerbow makes the SasQuatch Driver look unlike any driver on the market because there simply is no driver like it on the market. To get a hotter response and greater consistency, the SasQuatch has a face of layered yet tightly compressed titanium called NexTi, developed exclusively for Nike Golf. Available only in Nike Golf drivers, NexTi titanium face is thinner, stronger and lighter than conventional titanium. Used by Tiger Woods!
Flexlite Senior Inline Skates from Nike

Revolutionary Foamposite quarter construction Foamposite quarters mirror the shape of the player's foot Offers a contoured, performance fit See contour in the rear image of the skate Dynamic Energy Return - Elastic behavior of the foam material in the quarter panels provides a direct energy return effect to the skate boot as the skater completes the stride Asymmetrical ankle and forefoot pads Asymmetrical pad layout locks the ankle and heel in place for precise fit Dark grey microfiber liner Vented felt tongue PVC outsole Oversized high density pad on the forefoot to protect against abrasion TUUK OneUp TM Performance Frame: The TUUK OneUp TM frame maximizes mobility and speed. With a wheel combination of 68mm (2), 76mm (1) and 74mm (1) wheels resulting in the rear 74mm wheel being slightly raised, the frame has a drastically shorter wheelbase resulting in a tighter turning radius 2-piece aluminum frame The TUUK OneUp TM frame uses: Sizes 3 - 5: 68mm (2), 76mm (1) and 74mm (1) wheels. Note: Replace the 74mm wheel with an 76mm for a traditional HiLo setup Hyper Razor 76A wheels - Ideal for play on a variety of surfaces ABEC 5 bearings Single sided axles for easy maintenance Ideal for beginner to intermediate level of play.
NIKE TENNIS Womens Air Revive Reloadable Sole

Nike Women s Air Revive Reloadable Sole: Switch up your style without compromising durability, performance and stability with the Nike Women s Air Revive Reloadable Sole tennis shoes. The shoes come with two interchangable soles, so don t be afraid to change things up a bit. Upper: Lightweight yet durable mesh package for comfort and breathability ~ Synthetic leather frame and external heel clip provide support and stability Midsole: Lightweight yet durable Phylite foam with Zoom Air unit in the heel Outsole: Removable translucent TPU shell with DRC2 rubber compound in high wear areas for durable versatility Profile: A versatile system, with a replaceable outer shell in high wear areas, for the ultimate in replaceable durability Need help? Find answers in the Tennis Buyer's Guide.
Women's Natal Water Shoe

A coastal kayaking shoe created for exceptional grip and comfort above and below the surface.


[By Angelica Viloria | Monday, August 28, 2006]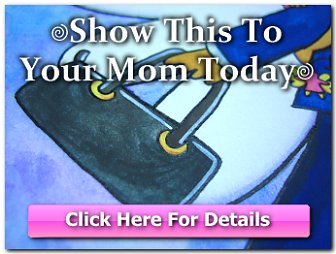 Copyright © 2001-2015 by Angelica Bautista Viloria. All Rights Reserved.


Previous entry: "Dengue Cases Up in Metro Manila"
Next entry: "Do You Use Lee Kum Kee Soy Sauce?"