Get a Flu Shot Yearly!
In Manila, the rainy season has started and the Department of Health warns of the onset of several diseases, coughs and colds and the flu included. Although there is still no cure for the flu, you may want to consider lessening the chances that you will catch the virus by getting a flu shot.
We just got our flu shots in the last two weekends. The kids got theirs two Saturdays ago while we got ours yesterday. My husband and I are on our third year and we really notice the difference. We get sick less frequently during the year and if we do get the sniffles, it goes more quickly unlike before when I would have the cough and colds for months!
Young people, people above 60, as well as asthmatics, are recommended to get the flu shot regularly. I started getting asthma after giving birth in 1996 and my attacks (which are few and far between but bad) usually start with a bad cough or cold. My asthma doctor then said that flu shots are a must for me and since I followed her advice, I no longer need to go to the ER or get hospitalized for asthma anymore. Since this is the third year I'm getting the flu shot, this is also my third year of being attack-free! What's P1,000-P1,500 a year compared to all the medical expenses that go with confinement at the hospital?
Doctors usually remind us about getting our flu shots in April-June (before the onset of the rainy season) or before December. Usually, there's a doctor (a pediatrician) who comes to our subdivision to administer flu shots to residents but we missed that as we were on vacation in Bohol. This time, we got our flu shots from another pediatrician based in Medical City. The shots themselves didn't hurt but my left upper arm feels heavy now even as I type. You should expect the arm to be heavy or sore for a few days but that's a small price to pay for good health all throughout the year. Anyway, yesterday's flu shots were more fun as we got some Winnie the Pooh lollipops (for our 2 kids) and got kiddie band-aids -- Eeyore for me and scorpions for Daddy to keep the part where you got the shot from bleeding. I really felt younger yesterday. I'm sure it will make me feel younger too throughout the year. If you are healthy, you don't age as fast. =) So, will you get that flu shot soon?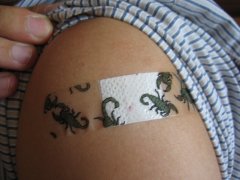 [By Angelica Viloria | Sunday, June 4, 2006]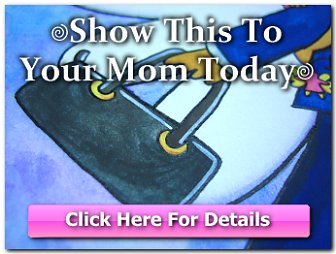 Copyright © 2001-2015 by Angelica Bautista Viloria. All Rights Reserved.


Previous entry: "Happy Times Fair, June3-4, 2006"
Next entry: "What's Wrong with Manong or Manang?"