Reaching the Top of Mt. Everest -- Not Once, But Thrice!
If Susan Roces can scream and shout while accusing Mrs. Arroyo of stealing the presidency not once, but twice -- all Filipinos hail our three mountaineers: Leo Oracion, Pastor Emata, and Romi Garduce for reaching the top of Mt. Everest, the tallest mountain in the world, not once but thrice! A Pinoy on top of Everest is certainly no fluke.

Leo Oracion on May 17. Pastor Emata on May 18. Romi Garduce on May 19. The U.P. mountaineer finally made it to the peak at 1:20pm yesterday, Philippine time. With his latest conquest of Everest, Romi Garduce who is said to be the country's most accomplished mountaineer having climbed 15 other mountains around the world, has climbed 4 of the so-called Seven Summits or the highest peaks in each continent. Prior to Everest, Garduce had climbed Aconcagua in South America, Kilimanjaro in Africa and Elbrus in Russia. In 2005, he had also successfully climbed Cho-Oyu which is the sixth highest mountain in the world.

What I found particularly amusing were the reports of what the mountaineers said when they finally reached the top. Pastor Emata was quoted to have said: "Ang lamig-lamig dito." (It's so cold here.) Romi Garduce, on the other hand, said: "Pare, nasa summit na ako. Yoohoo!" (Friend, I have reached the summit. Yahoo!) You have got to hand it to the Pinoy. Simple lang kahit magaling. Funnier even (well, not really, if you think about it long and hard), was the editorial cartoon of Inquirer yesterday where it shows Leo Oracion reaching the peak of Mt. Everest and whom does he find there? Jok Jok Bolante! Kaya pala di natin mahanap. =)

I also read with interest Ambeth Ocampo's Looking Back column in the Inquirer yesterday, entitled History of Mountain Climbing in RP. Reading that column, I discovered, that the daughter of Tenzing Norgay, the very first sherpa who climbed Everest for the first time with Edmund Hillary in 1953, was married to a Filipino. During that climb in 1953, Tenzing Norgay left symbolic gifts on the top of Everest. These included biscuits, chocolates, and his daughter Nima's dear blue pen. Nima lived (or still lives?) in the Philippines having married Filipino graphic artist and book designer Noli Galang. How's that for history and a real link between Mount Everest and the Filipino?

Mabuhay kayo -- Leo, Pastor, and Romi. You have made not only Lucena, Cebu, Davao, and Bataan proud -- but the whole of the Philippines. Filipinos, wherever they may be, look at your achievements and find hope in the innate strength and determination of the true Pinoy. There ain't no mountain high enough. Throw in a lot of snow even. To quote from Romi: "This is a symbol that the Filipino can. This is not the last time that we will achieve extraordinary things."

So, as Romi will be off to the South Pole or the Sahara next, we set off daily to face our own mountains and mole hills as we live life in the Philippines or wherever. We will need to contend with the heights of our own difficulties, the chill of indifference or lack of concern that we may encounter -- then we shall look to the mountaineer that is masked inside each true Pinoy and succeed!

God bless the Pinoy! God bless the Philippines!

[By Angelica Viloria | Saturday, May 20, 2006]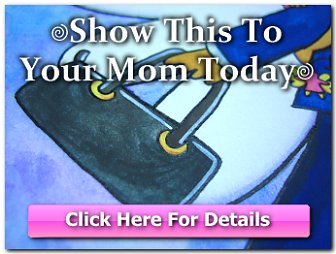 Copyright © 2001-2015 by Angelica Bautista Viloria. All Rights Reserved.


Previous entry: "Leo Oracion, The Pinoy, and Mt. Everest"
Next entry: "Partying OnBoard the M.S. Philippines"