Happy Rich Mother's Day!
Did you read that recent news article about that study which said that US-based moms were worth USD134,121 in salaries a year? In Philippine pesos, that's a whopping P6.8 million or about P526,000 a month (if we allow for 13th month pay).

Adjust the figure a bit for Philippine-based moms who are just so lucky to have household help and extended families and am sure you will still have a significant sum. And why not? We mothers act as teachers, nurses, guidance counsellors, purchasing officers, fashion consultants, spiritual advisers, etc., etc. You name the chore, we're doing it at home, even on top of our regular work if we had one. Our husbands can't even begin to imagine the million and one details that we need to pay attention to day in and day out.

So, to all mothers out there, (including my mother), have a Happy Mother's Day! I know it would be nice to just relax and take a break but I think we lack a certain gene to do just that. When all is said and done about how much we do and how much all that we do is worth, we realize that the only unit of payment we recognize and appreciate are in childsmiles and childwellbeing -- which in mommy-lish, we all know to convert to infinite US dollars and infinite currency in any other country of your choice.

It is a blessing to be a mother. It is a double blessing to still have your mother around. May God bless you with a trillion childsmiles and a billion childwellbeing all the days of your mothering lives. May your days be enriched with love from your kids and from people around you. =) Mabuhay ang lahat ng mga Nanay!

Related: Mom Salary Wizard: What Is Your Mom Worth?


[By Angelica Viloria | Sunday, May 14, 2006]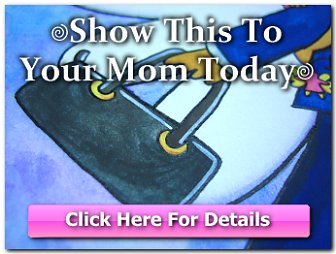 Copyright © 2001-2015 by Angelica Bautista Viloria. All Rights Reserved.


Previous entry: "Lord of the Rings Exhibit in New Zealand"
Next entry: "Tagaytay Comments from viloria.com Visitor"