Mrs. Yulo's Strawberry Shortcake
My daughter Ali celebrated her birthday recently and we finally got to order one of Manila's 10 Best Desserts, Mrs. Yulo's Strawberry Shortcake. I have long heard of Mrs. Yulo of Forbes whom people say makes good prune cakes and of course, the one included in the Best Desserts listing -- strawberry shortcake.
The cake was good. It was very light and fluffy, the cream not too thick nor sweet. Our guests (mostly immediate family and close relatives) liked it although now that I think about it, it is pricey at P1,400-P1,500. I only counted about 8 strawberries? It would have been better if the top had more strawberries and if the filling had strawberries too with the cream.
It was good but I guess I'm happy having tried it once. For me, it's not the kind that I would keep coming back to. It's still good old Estrel's Caramel Cake for me -- something which I can keep coming back to. Not to mention Mom's and Tina's butter cake.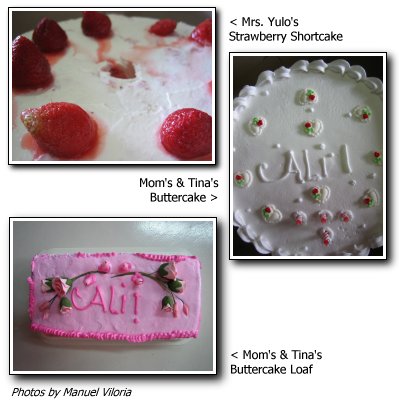 You can order Mrs. Yulo's cakes at 810-80-78 or 812-49-61. Look for Luz or Lorie. Orders can be picked up from 19 Kawayan St. North Forbes.

As for my old, regular reliables, you can contact:

Estrel's - 372-29-65 or 371-79-38 at 54 Scout Tobias St. cor Sct. Limbaga, Bgy. Laging Handa, Q.C. Their caramel cake is also on the Best Desserts List.

Mom's and Tina's Bakery Cafe - 914-08-33 at FRDC Bldg., 106 E. Rodriguez Jr. Ave., Ugong, Pasig City. For my daughter's birthday, Tina made the cutest butter cake -- one with white icing and white hearts with red flowers and another one which was pink all over and was just so pretty. =)

[By Angelica Viloria | Wednesday, February 22, 2006]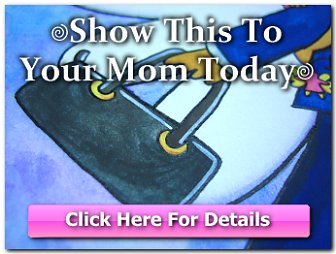 Copyright © 2001-2015 by Angelica Bautista Viloria. All Rights Reserved.


Previous entry: "Seminar - Credit and Collection Policies"
Next entry: "State of National Emergency?"