Mabuhay Ka, Manny Pacquiao -- The Battle Has Been Won!
That was a good fight to win today. Manny Pacquiao won his bout vs. Mexico's Erik "El Terrible" Morales, stopping the latter by knock-out in the 10th round.

That was a different Manny Pacquiao we saw fighting today. He was more patient, went more for the body, and was careful in dodging Morales' punches. And he did train well. It showed.

We also have to give it to Erik Morales though. He is a good fighter, a savvy counterpuncher, and that's why the whole Philippines is doubly happy that Manny "the Pacman" Pacquiao won. I mean, who wants to savor victory against a so-so fighter? Morales staggered in the 2nd and the 6th rounds, started to look tired in the ninth round and in the 10th, he just lost it -- although he did still get up after he was knocked down, only to be knocked down again. These Mexican-Pinoy fights are really exciting! Pareho kasing maiinit ang dugo.

Now on to Manny. He is every inch a celebrity and he just loves the attention. When he came into the venue, he had a big smile on his face, that warm Pinoy smile that shines through for all the world to see. People were cheering, clapping, and shouting as he came in and he just enjoyed it. Prior to the start of the match, Manny Pacquiao knelt down and prayed. He never fails to give thanks to the Almighty for all his battles, especially his victories, and I guess all our prayers were heard today.

It was funny to see that banner in the Las Vegas venue where there was the picture of Pacman chasing the blue ghosts which were labelled Morales. Also, should I point out, that today, the event brought together again a Bautista, a Viloria and a Pacquiao? How can victory not be ours? Jennifer Bautista sang the national anthem with so much power (although I thought she went a bit off-key at the end), and after she sang the song, she shouted: "Laban Pacman!" (Fight Pacman!) Brian Viloria, was the commentator of the fight, together with Quinito Henson and Pacquiao, well, he won the battle. So basta may Bautista, Viloria at Pacquiao, panalo talaga!

On TV, before they aired the fight, some sort of MTV (Alay ni Manny Pacquiao or Manny Pacquiao's Offering) was shown featuring Manny Pacquiao and the song Para sa Yo. The lyrics talked about "ang laban na ito ay para sa iyo bayan ko... Pinoy ang lahi ko..." (Translation: This battle is for my country. I belong to the Filipino race..." Manny Pacquiao really makes all of us Pinoys proud. It is mind-boggling how a fighter who had so little or almost nothing before can earn about P200 million in just one fight now, win or lose. That is where Manny Pacquiao's appeal lies with most Filipinos. He teaches us that we can all aim high and dream big. We all hope that one day, Manny Pacquiao's story of rags to riches and fame will be the story of our beloved Philippines. Mabuhay Ka, Manny Pacquiao! Mabuhay ang Pilipinas! Ang saya saya! =)



[By Angelica Viloria | Sunday, January 22, 2006]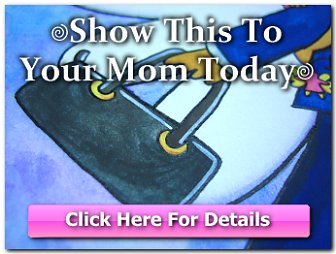 Copyright © 2001-2015 by Angelica Bautista Viloria. All Rights Reserved.


Previous entry: "Manny Pacquiao"
Next entry: "Can't They Let Manny Have His Day?"